<![if !supportEmptyParas]> <![endif]>
<continued from FEE HIKE, page 1 >  The greatest suffering will be over the $20 discount for poor people receiving food stamps and state medical coverage - which will be eliminated, and only available to people on social security. The fee increases are currently scheduled to go into effect October 1.
<![if !supportEmptyParas]> <![endif]>
It's egregious, the legislators are doing this because they can, "punishing" the Patients – making them pay for the budgets woes – is wrong. 
<![if !supportEmptyParas]> <![endif]>
It's not being done because the patients are costing Oregon, because they're getting a service and they owe.
<![if !supportEmptyParas]> <![endif]>
Not because the Patients can afford it, they have the money to spare.  Just the opposite!
<![if !supportEmptyParas]> <![endif]>
"Medical marijuana patients are sick, disabled, and very often poor. This stealthy tax is nothing more than a bedside shakedown of some of the most vulnerable people in Oregon," said Robert Wolfe, Director of the Oregon Marijuana Policy Initiative, which represents marijuana advocacy groups statewide. "It's a dastardly maneuver by cold-hearted politicians to balance their budget on the backs of the sick and poor."
<![if !supportEmptyParas]> <![endif]>
Not even really doing it for the money, per se, but to drive folks out of the program so they can be fed into the in-justice system and otherwise become prey for their special interest masters.  And thus it's really going to cost Oregon overall.
<![if !supportEmptyParas]> <![endif]>
"Legislators failed to kill the OMMP during the regular session," said Wolfe. "Now they are trying to discourage participation by imposing high tariffs. Patients will now avoid the program, and turn to the black market for their medicine. The legislature will be successful in recriminalizing thousands of sick and dying Oregonians."
<![if !supportEmptyParas]> <![endif]>
The increased fees will NOT be going to the OMMP, but instead the expected $7 million raised reportedly will go to other programs within the cash-strapped Oregon Health Authority, including clean water, emergency medical care, and school health centers.   So this isn't even money for the program. We find it disgusting that they looked to the OMMP for their funding for these unrelated programs. Learn more >  http://mercycenters.org/news/2011/OMMP_Fees_Double.html
<![if !supportEmptyParas]> <![endif]>
Worse than we first thought, it isn't just the 200 for the card (and no low income) - it is also an ADDITIONAL 200 for the grower who isn't a patient....yeah, that will help people
<![if !supportEmptyParas]> <![endif]>
<![if !supportEmptyParas]> <![endif]>
convince their friends and family to help them grow their medical marijuana: Keep this in mind at election time…the same folks who have doubled the cost for your medical marijuana card, and the same folks who have proposed multiple legislative concepts to further restrict your rights - they say that they need 10% more money for the next biennium.
<![if !supportEmptyParas]> <![endif]>
For example, we find this quote particularly interesting: "After scrutinizing for every possible cut, every efficiency, this is how the budget came out," said House co-Speaker Arnie Roblan, D-Coos Bay. He said it's important to invest in professional staff if the Legislature is going to have the same clout as the other two branches of government. "Now when we have a disagreement with the executive branch, we have the horsepower to be there," Roblan said. 
<![if !supportEmptyParas]> <![endif]>
They need more "clout" to keep up with the judiciary and executive branches? Maybe we could just cut their budgets down to size and that would put them on equal footing! Must be nice to be able to allot yourself more money for your fights - because our community has to do it for free, . If anyone was under the illusion that these guys aren't paid well (I've heard this from people) - the bottom lists some of the salaries - ranging from mostly between 5000-6000 per month.
<![if !supportEmptyParas]> <![endif]>
NOTEs: SB 5529 requires the OMMP to raise the money, but does not specify HOW to raise that money. That decision is being made administratively. Todd Dalotto of the Advisory Committee on Medical Marijuana (ACMM) is one activist working on efforts to change the formula that is being considered for the fee hikes. One reason to pressure House legislators is to give our side some leverage as the ACMM goes into talks with the OMMP Interim Director (Barry Kast). If Barry is getting a lot of calls from elected officials about his proposed method to raise the money, it may help us influence Barry to CHANGE the way he raises the money, particularly to preserve the low income discounts.
<![if !supportEmptyParas]> <![endif]>
Regardless, we will need a grassroots lobbying effort to urge them to work with the ACMM to develop an alternative proposal and to hold public hearings and otherwise allow input at all.  Contacts:  Robert Wolfe, OMPI, phone - 541-228-1634  *  Todd Dalotto, ACMM, phone - 541-929-3973
<![if !supportEmptyParas]> <![endif]>
Your Tax Dollars At Waste, Feds Paper Oregon with Lies and Threats
<![if !supportEmptyParas]> <![endif]>
<continued from US ATTORNEYS, page 1 >  In the letters, where they paint a very broad definition of what is "dispensing" and say the result of it is that all the little children are using drugs. Sadly, all actual, real studies done to date on the subject show just the opposite. The most egregious truth that needs to be pointed out is that these bureaucratic bullies are doing this because it's better than going after rich and connected people and businesses; or actual criminals who really are armed and dangerous and fight back; because it beats working for a living, like us peasants. Oh, yeah, making war on the pot-heads is much more fun, profitable and over-all career rewarding, after all.  Even if it does cost us all in the long run.
<![if !supportEmptyParas]> <![endif]>
Cease and Desist! Pot-Head Haters Masquerading as Public Officials Strike Fear for Prohibitions Sake
<![if !supportEmptyParas]> <![endif]>
Another prevarication related to the missives is that the Feds are only looking to shut down "illegal" activities when in fact their Agenda is ReCINDing the state Programs altogether . The basis for this is their constant, on-going policy/lie that cannabis (marijuana) is not medicine.  This campaign is to counter the grass-roots gains by the people on the issue.  Can't have the truth ruining their little boondoggle now, can they?  What would their big-Pharma masters say?
<![if !supportEmptyParas]> <![endif]>
Our response is to helping the folks who were dependent upon the places shutting/being-shut down by this. A prime directive is reaching out and networking with all others involved to maximize the resource coverage and support, especially in outlying areas.  We're going to Outreach, Organize, Network and prep for Court Support and beyond.  Letters to LandLord(s) and other interested parties and get them to assist in - Letters and other Action to US Attotrney(s) and Office (AG), as well as Admin (Obama). Web page for Ideas, Examples. As well as Letters to the editor, Demos/Rallys to get Media and other the like aware to get this into the Public eye and them acting upon it also.  And Fire/dis-Empower the Prohibitionists involved. This means targeting budgets and officials for de-election, etc., as well as the launching and supporting of Bills, Measures and Initiatives of our own. Read more >>> http://mercycenters.org/news/2011/Tax_Dollars_at_Waste.html
<![if !supportEmptyParas]> <![endif]>
<![if !supportEmptyParas]> <![endif]>
DOJ Revises Administration's Position Regarding State
Medical Marijuana Laws
<![if !supportEmptyParas]> <![endif]>
Washington, DC, USA: The United States Department of Justice issued a memorandum to US Attorneys last week revising the administration's position regarding the use of federal resources in states that have enacted laws allowing for the use of distribution of medical cannabis to authorized patients. It is the second such memo issued by the Obama administration.
<![if !supportEmptyParas]> <![endif]>
The DOJ memo seeks to clarify the administration's stance after US Attorneys this spring sent letters to several state lawmakers threatening <![if !vml]>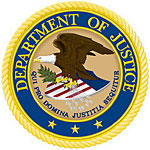 <![endif]>to prosecute medical marijuana providers, or in some cases state employees who licensed such providers, even in instances where such conduct was in strict compliance with state law.  According to the latest memorandum, dated June 29 and signed by Deputy Attorney General James M. Cole, the warnings issued in the previous US Attorney letters are "entirely consistent" with DOJ policy.
<![if !supportEmptyParas]> <![endif]>
The memo states, "[I]t is likely not an efficient use of federal resources to focus enforcement efforts on individuals with cancer or other serious illnesses who use marijuana as part of a recommended treatment regimen consistent with applicable state law." By contrast, the DOJ notes that "Persons who are in the business of cultivating, selling, or distributing marijuana, and those who knowingly facilitate such activities, are in violation of the Controlled Substances Act, regardless of state law."
To date, three states -- Colorado, New Mexico, and Maine -- have allowed for the operation of state-licensed medical marijuana producers and providers. Five additional states -- Arizona, Delaware, New Jersey, Rhode Island, and Vermont -- as well as the District of Columbia have similar laws, but have either suspended or not yet implemented their medical marijuana distribution programs.
<![if !supportEmptyParas]> <![endif]>
As a candidate, President Obama had pledged that he would "not ... be using Justice Department resources to try to circumvent state laws on this (the medical marijuana) issue."  For more information, please contact Allen St. Pierre, NORML Executive Director, at (202) 483-5500, or Paul Armentano, NORML Deputy Director, at: paul@norml.org. Full text of the Cole memorandum is available online at: http://www.freedomisgreen.com/full-text-department-of-justice-memo-on-medical-marijuana/.
<![if !supportEmptyParas]> <![endif]>