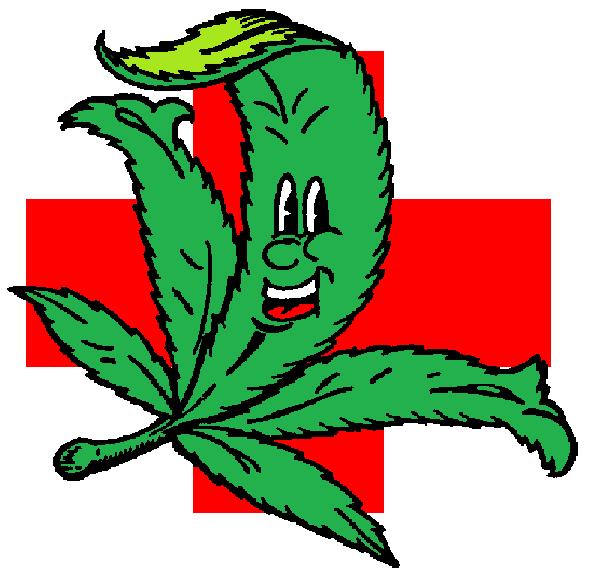 Action Items info posted by the Medical Cannabis Resource (MERCY) Center


We are MERCY - the Medical Cannabis Resource Center | This page is a portal into our Action section. Here you can view Action Items, Ideas, Tips, Tools, Tricks and more. Also, links to Documentation, like State and Federal Tax Filings. Click here for Status Report, Click here for some history.

MERCY is an all Volunteer, Member based non-profit organization, registered with the state of Oregon, founded and populated by patients and other cardholders; their friends and family; and other compassionate and concerned citizens in the Salem area and beyond.
This is an Action page for our Organization. Here you can learn more about MERCY Actions we're aware of, Post Your Item or Idea, or Send a Message>, with your information.
this Page:
About ...
... Action Items
the NotePad, our Bulletin Board

FeedBack for us.
Action Items
Action Item: Disabled Navy Vietnam Veteran Demands Jury Trial in Arkansas Marijuana Constitutional Question Civil Court Case
This Arkansas Court Case, a "Constitutional Question" is the first of it's kind ever filed in Arkansas and is a civil action seeking to END CANNABIS/Marijuana PROHIBITION and protect his 2nd Amendment Rights in Arkansas.
Action in Arkansas
Robert Reed - a well known Disabled Veteran, "Cannabis Activist", and producer of Talk Cannabis and Politics in Arkansas - is acting as his own counsel in this matter, as he was unable after two years to find legal representation that he could afford. He has named his action the "Cannabis Court Challenge" with #ArCCC. The Case is # 71CV-16-189, Reed v The State of Arkansas; Leslie Rutledge, Arkansas Attorney General, in her official official capacity as the chief law enforcement/legal officer and lawyer for the State of Arkansas. It was filed November 30, 2016 with THE 20TH JUDICIAL DISTRICT CIRCUIT COURT OF ARKANSAS, located in Clinton Arkansas. Mr. Reed personally delivered the filing of the action to the Governor of Arkansas's Chief Counsel, Mr Justin Tate the following day, December 1, 2016 at the office of the Governor in Little Rock. Mr. Reed has been politically active in Arkansas for well over a decade and has held the office of Vice and State Chair of the Arkansas Libertarian Party, LP Candidate for Arkansas House in 2016, was the 1st registered citizens "Cannabis Lobbyist" in Arkansas, spokesperson for Arkansans Medical Cannabis, author of the "Arkansas Hemp and Cannabis Amendment" for 2014 and 2016 and former radio host of the Cannabis News and Information radio program that aired weekly for almost two years on KABF 88.3 FM, Little Rock. Mr. Reed has for the last 6 years actively addressed the Arkansas General Assembly on the Cannabis Issue in Arkansas with no meaningful progress being made. He has stated on numerous occasions in committee meeting, and to the media that the statement "Cannabis use, possession, and distribution for any purpose remain illegal under federal law" is not only FALSE but misleading!
Contributions to aid in offsetting the cost of this Civil Court Action can be made at the following link. NOTE: These are NOT tax deductible and you can remain anonymous. Thank You!
His Court Challenge contends that Arkansas State law/s specifically, Arkansas Code: Title 5 - Criminal Offenses; Subtitle 6 - Offenses Against Public Health, Safety, Or Welfare Chapter 64 - Controlled Substances; Sub-chapter 1 - Uniform Controlled Substances Act; as it pertains to the use, possession, and distribution of "Cannabis" and its use for "Medical" or any other purpose, are not only illegal, but violate the "Supremacy Clause" of the United States Constitution, and that REQUIRING him to possess ONLY prescriptions issued by a doctor who has a practice in Arkansas is a violation of his Civil Rights. Below is a brief summary of the issues listed in the Court filings. 1. Arkansas code definition of "Marijuana" is in conflict with Federal Code, which is a violation of the U. S. Constitution Supremacy clause. 2. Only one (1) Cannabis plant is defined by federal statute Title 21 USC, therefore all other Cannabis plants with the exception of Cannabis Sativa L are legal for any purpose by omission. 3. Under Title 18 there is no mention of any legally obtained prescription for a controlled substance being grounds for restricting the possession or purchase of a weapon, a right guaranteed by the 2nd Amendment of the U. S. Constitution. Possession of Medical Cannabis (aka Marijuana), with a Doctors Order or Recommendation DOES NOT negate his 2nd Amendment Rights under the U.S. Constitution! 4. The United States Government has legalized the medical and recreational use of "Marijuana" in the District of Columbia, under their control and authority but deny the plaintiff, a U. S. Citizen and resident of Arkansas the same privilege they granted to a district of the United States. 5. Under current enforcement of Arkansas Title 5 and Title 21 USC, the plaintiff is barred from growing the agricultural commodity "Hemp" of which 98% of all hemp products consumed in the United States are imported thus denying him the opportunity of financial gain. 6. Under the current enforcement policy of local, state, and federal authorities as it pertains to Cannabis aka "Marijuana", compared to the "letter of the law" and due to ambiguities between State and Federal code/statutes the plaintiff is being denied his Constitutional Rights in whole or in part, which are guaranteed to him by the Arkansas Constitution and the Constitution of the United States. CONTACTs: Face Book Website: www.TcandP.com Website Court Page: http://bit.ly/2lBkaje Federal Code Information: www.title21usc.com For comments or questions: Email CanEd@email.com Phone 501-745-6341 ADDITIONAL INFORMATION: >> Learn more >> Talk Cannabis and Politics has been informing the public for over a decade on the REAL FACTS of Cannabis/Marijuana as it applies to Rules, Regulations, History and Legislation. Click here to contact us. Or go here to find out more about actions you can take.
Taking Action
Think Globally, Act Locally; International Contacts National (Federal); and States & Provinces Local; Counties, Cities and Neighborhoods
Spreading the Word; Rallies and Demonstrations
Contact Your Reps
Time to Act! Communicate with your representatives at all levels about the cannabis issues;
(1) It is safe, effective medicine and people should have access to it WITHOUT having to pay Protection;
(2) Hemp is a viable, green alternative and society should have the option;
(3) Liberty and Justice, Fair and Equal treatment under the Law; we won't survive as a nation if we continue a system where rich people possess and deal "marijuana" with impugnity while poor people face death dealing raids and decades long sentences for meager quantitys.
Bulletin Board
Bulletin Board Entry
Enter questions, comments and link info in the NotePad. If you leave info about an Archived item, it will be updated as soon as we can (and following approval). To request further maintenance, use the FeedBack form.
Bulletin Board, entries
<!AFTER> Thursday, January 18 at 01:35 PM:
Remind Mainz
from United kingdom wrote:
" HIGH QUALITY UNDETECTABLE COUNTERFEIT BANKNOTES FOR SALE DOLLARS, GREAT BRITISH POUNDS, EUROS AND OTHER CURRENCIES. / WhatsApp: +44 7459781282 Email ; Superbanknotes@protonmail.com WhatsApp : +44 7459781282 
GLOBAL COUNTERFEIT BANKNOTES
We are the best and Unique producer of Super Undetectable Counterfeit Banknotes with over a billion of our products circulating around the world. We offer only original high-quality counterfeit currency NOTES. We ship worldwide. We also print and sell Grade A banknotes of over 150 currencies in the world. Here is your chance to be a millionaire. Our money is perfectly reproduced, Indistinguishable to the eye and to the touch. We are sending in various sizes, packed and hidden. All our notes carries all the holograms and water marks and passes the light detector test. We will deliver the money directly to your home without the interference of customs . we have a Huge quantity ready in stock. EUROS,DOLLARS AND POUNDS 
Contact us for more information: Email ; Superbanknotes@protonmail.com WhatsApp : +44 7459781282 GLOBAL CURRENCIES 
We are Professional IT technicians and we produce SUPER UNDETECTED COUNTERFEIT MONEY for all currencies. Our notes are industrially and professional produced. The security features included on the bills: -Passes pen test! -Microprint! -Red and Blue fibers! -75 % cotton 25% linen, same as real currency! -High Quality Print! -Correct colors! -Correct Seals! -Correct serial number font! -Holograms and Holographic Strips! -Micro-Lettering!
-Metallic Ink and Thread! -Watermarks! -IR Detection! -Ultra-violet features! -See through Features! -Different serial numbers! 
 These features make our bills to be 100% undetected,100% safe and secure to use in any of these areas: BANKS, CASINO, ATM, MONEY CHANGERS, STORES. They are 100% Undetected. Build trust in yourself when contacting me and don't tell me about your past experience when you were ripped off. I believe that any body who has even been ripped off because of counterfeit money buying went in for small amounts. Shipping is from Morocco. Shipping will take 3 to 5 days maximum. We give you tracking numbers too.

Why would you buy from us?
Our banknotes contain the following security features that make it to be genius and we have the best grade counterfeit in the world. We have USD, Euro, GBP, CAD, AUD and any bills of your choice you want.

Our banknotes are printed on 75 % cotton 25% linen, same as real currency. By using a special printing technique, several picture elements on the front of the banknote are identifiable by touch. The guidelines on detecting counterfeit currency give a comparison of genuine and falsified security features. I take pride in providing OUTSTANDING customer service, fast shipping, and some of the best stealth out there. If you ever have any problems with your order, please be sure to let me know, I will do everything in my power to correct it. I offer LOTS of different products, which will make your shopping experience as a whole, a lot easier! Why buy from five different vendors, when you can get everything you may want, from one!

I am very active on the forums and have no issues answering every message, and assisting in any way possible.

Stealth is one of my top priorities, I have been working on it for multiple years! Some of my products require the use of a decoy for optimal stealth!

Just remember, I am here to make YOU happy, if you're not happy, I'm not happy! Email ; Superbanknotes@protonmail.com WhatsApp : +44 7459781282 Business Tags: #CounterfeitMoneyForSale, #BuyFakeMoneyOnline, #FakeDollars, #FakePounds, #FakeEuro, #BuyMoneyOnline, #FakeMoneyForSale. #BuyFakeDollars, #BuyFakeBritishPounds, #BuyFakeEuro.
counterfeit cash, counterfeiting, High Quality Undetectable Counterfeit Banknotes For Sale, 
HIGH QUALITY UNDETECTABLE COUNTERFEIT BANKNOTES FOR SALE, BUY SUPER HIGH QUALITY FAKE MONEY ONLINE GBP, DOLLAR, EUROS, BUY 100% UNDETECTABLE COUNTERFEIT MONEY £,$,€, BEST COUNTERFEIT MONEY ONLINE, DOLLARS, GBP, EURO NOTES AVAILABLE, BUY TOP GRADE COUNTERFEIT MONEY ONLINE, DOLLARS, GBP, EURO NOTES AVAILABLE. TOP QUALITY COUNTERFEIT MONEY FOR SALE. DOLLAR, POUNDS, EUROS AND OTHER CURRENCIES AVAILABLE
 Counterfeit money for sale, money, banknotes, fake money, prop money, 
 EUROS,DOLLARS AND POUNDS ETC 

counterfeit money for sale, buy fake money online, fake dollars, fake pounds, fake euro, buy money online, fake money for sale. Buy Fake Dollars, Buy Fake British Pounds, Buy Fake Euro, Money, where can i buy counterfeit money?. #EuropeanEuro, #Mexicanpeso, #Moroccandirham, #Mozambicanmetical,Namibian dollar.New Zealand dollar,Norwegian krone,Pakistani rupee,Papua New Guinean kina,Philippine peso,Zimbabwean dollar,Zambian kwacha,Yemeni rial,CFP franc,Vietnamese dong,British pound,UAE dirham,Ukrainian hryvnia,Ugandan shilling,Turkish new lira,Tunisian dinar,Thai baht,New Taiwan dollar,Syrian pound,Swiss franc,Swedish krona,Surinamese dollar,Singapore dollar,São Tomé and Príncipe dobra,Russian ruble,Romanian leu.Polish zloty,Peruvian nuevo sol,Netherlands Antillean gulden,Mongolian tugrik,Moldovan leu,Macedonian denar,Macanese pataca,Lithuanian litas.Libyan dinar,Lebanese lira,Lao kip.Kyrgyzstani som,South Korean won.North Korean won,Kenyan shilling,Kazakhstani tenge,Jordanian dinar.Indian rupee,Indonesian rupiah,Hungarian forint,Honduran lempira,Israeli new sheqel,Haitian gourde.Guyanese dollar,Guatemalan quetzal,East Caribbean dollar,Gibraltar pound,Ghanaian cedi,Georgian lari.Gambian dalasi,Fijian dollar,Falkland Islands pound,Ethiopian birr,Eritrean nakfa,Egyptian pound,Czech koruna,Cuban peso,Burundi franc,Brunei dollar.Brazilian real.Bahamian dollar.Azerbaijani manat,Afghan afghani,Angolan kwanza, Email ; Superbanknotes@protonmail.com WhatsApp : +44 7459781282 . "
Will go here.