Medical Cannabis Action Items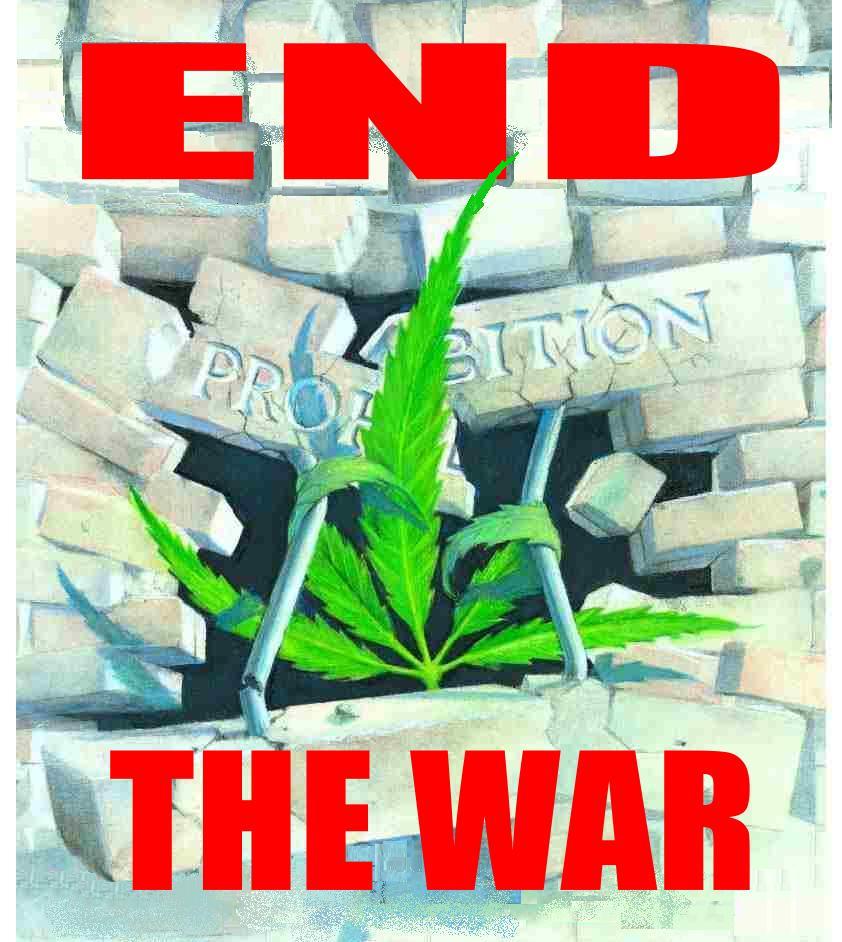 Medical Cannabis (Marijuana) Bills in Congress

Three medical marijuana bills have been introduced in U.S. Congress with support from patient advocates.

Please consider supporting them. Learn >>> more.
About this page

...
the NotePad, our Bulletin Board

FeedBack for us.
Home

How to OMMA

Links

ORGz

About

Contact

Donate

Help Out

GuestBook

Legislation
and other
Action
Bizness

Library

News

Media

Newsletter

Current Whats Hap

all Events page. Like ...

XS+Med*Fest! and other items on the ...

Calendar view

---
The LAW
---
Need more info?
Search the Net
with
Excite!ment
... plus Information on

Cannabis for ...

Doctors
Nurses
---
also Information on

Cannabis by ...

MERCY in America; Medical Cannabis in the USA
Alabama

Alaska

Arizona

Arkansas

California

Colorado

Connecticut

Delaware

Florida

Georgia

Hawaii

Idaho

Illinois

Indiana

Iowa

Kansas

Kentucky

Louisiana

Maine

Maryland

Massachusetts

Michigan

Minnesota

Mississippi

Missouri

Montana

Nebraska

Nevada

New Hampshire

New Jersey

New Mexico

New York

North Carolina

North Dakota

Ohio

Oklahoma

Oregon

Pennsylvania

Rhode Island

South Carolina

South Dakota

Tennessee

Texas

Utah

Vermont

Virginia

Washington State

West Virginia

Wisconsin

Wyoming

Washington DC (District of Columbia)

---
The World of MERCY; Medical Cannabis around the Globe
Africa
Angola

Cameroon

Cape Verde

Egypt

Morocco

Mozambique

Senegal

South Africa


Asia
Cambodia

China

India

Indonesia

Israel

Japan

Malaysia

Nepal

Pakistan

Philippines

Russia

Thailand

Turkey

Vietnam


Caribbean
Albania

Belgium

Croatia

Czech Republic

England

Estonia

France

Germany

Hungary

Ireland

Italy

Luxembourg

Netherlands

Northern Ireland

Norway

Poland

Portugal

Scotland

Spain

Switzerland

Wales


Latin America
Mexico
Central America
Costa Rica

Guatemala

Honduras


South America
North America
Canada

the United States


the Pacific (Oceania, Rim)
also Information on

Cannabis and ...


ADHD Attention Deficit / Hyperactivity Disorder

AIDS
Alzheimers
Anxiety
Arthritis
Asthma
Bipolar
Cancer
Cachexia
Crohns
Depression
Diabetes
Epilepsy
Fibromyalgia
Glaucoma
Hypertension (High Blood Pressure)

Lupus
Multiple Sclerosis
Myasthenia Gravis
Nausea
Pain
Parkinson's
Pregnancy
PTSD (Post Traumatic Stress Disorder)

Seizures
Spasms
Tar (Resin)

Tinnitus (Ringing in the Ears)

Tourettes Syndrome

---
Canasol - a cannabis-based medicine


Seeds - for Medical Cannabis and related info

Strains - of Medical Cannabis and related info

---
---
Attention OMMP CardHolders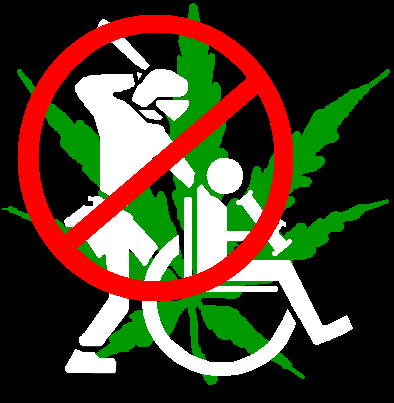 The Advisory Committee on Medical Marijuana (ACMM) Outreach Subcommittee is working on a project to help curb some LEO/Media/etc overstepping of boundaries - breaches of confidentiality, spreading misinformation, publishing protected info, LEO abuses of the law, inappropriate uses of the LEDS program, using public resources to publish anti med can info, et al. - in order to do an effective job, we need to hear what med can community members have read, heard or experienced. So, PLEASE look at the following list and if you have anything to contribute - do E-mail us. It is an evolving work in progress which will hopefully result in some changes, from the top down, in how LEO interacts with our community - please contribute your story (please focus more on what happened and less on your opinion about it) or links to news stories or leo publication info related to OMMP. thanks in advance -
CATEGORIES:
1. Public Disinformation (shows LEO's deliberate marketing of fear & reefer madness)
2. State Policy: recent ACMM letter to Atty Gen Kroger charging professional conflict of interest. Theme- it starts at the top and filters down thru LEO/District Attorneys or proofs of LEO abusing their power.
3. Testimony and Anecdotal Stories

4. LEO – LEDS Data and Charts

5. National Policy: use of Paramilitary Action for drug cases; other national organizations Policies that harm the patient (funding only for anti-mmj research, etc)

6. Costs: tax payers money – crimes in Oregon that are ignored, unsolved; Social costs – stigma (myths) and loss of Public Trust (cops lie) ; Personal costs – family fragmentation (mental, emotional, financial) leads to greater dependency on social services; cost of medicine that is destroyed (creates more profit for black market)
7. or Other? PLEASE E-mail us.
Welcome to the Action page for the MCRC.

| Legislative | How They Voted | Initiatives | HB2939 | the March |

Action Alerts! You Can Make a Difference
---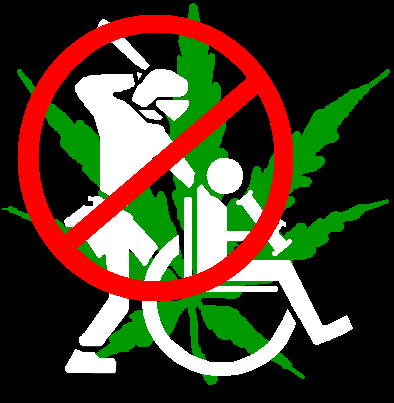 G.O.T.V.!! Register, Vote and Get EVERYBODY You Know to Do So Also!
Did you know in 2008, 6 million Americans did not vote because they didn't know how to register to vote or missed their registration deadline? This election year, Election Protection is working hard to make sure that this statistic isn't replicated. On September 25, 2012 -- and every day, really -- it's National Voter Registration Day, and Volunteers, celebrities, and organizations from all over the country will "hit the streets" to GOTV (Get Out The Vote). So, (!> Register to Vote <!), and get everybody you know to do so also. This single day of coordinated activity will not only work to register tens of thousands of eligible Americans, but also educate them about election information in their state so they are prepared to vote on November 6th. If you're a voter, help us build awareness and spread the word thru social media! Visit - https://www.facebook.com/events/459435227412350/
As you are taking to the streets with pens and clipboards, don't forget to bring a digital resource with you as well — the Election Protection Mobile App. Use our Election Protection mobile app to check the registration status of your family and friends, access the information about the most pressing issues affecting voter's in your state, and even help people register to vote. And of course, if you have any questions about voting or would like to report any registration issues please call the Election Protection hotline at 1-866-OUR-VOTE. Want to know your registration deadline? Please visit their state pages.
Taking Action on Federal Raids & other Activities
Drug Enforcement Administration raids on dispensaries have become an unfortunate fact of life in medical cannabis states. So when Attorney General Eric Holder told Congress that the Department of Justice's policy toward medical marijuana is only to enforce against "individuals or organizations acting out of conformity with state law," we were skeptical. But the gap between the administration's tolerant rhetoric and the harsh reality facing patients was made clear only four days after Holder's testimony. Sacramento, CA dispensary El Camino Wellness was raided - and like many other DEA targets, it had a long history of compliance with local laws.
In what represents a serious escalation in the federal attack on safe access to medical cannabis in California, Northern California US Attorney Melinda Haag has initiated property forfeiture proceedings against the landlord of Harborside Health Center's two locations in the Bay Area. They need your help right now to push back on the federal assault. Harborside is fighting this cruel federal action, and so are we. On June 7th, Attorney General Eric Holder told Congress he will only enforce against dispensaries violating state law. In her statement on the raid, Ms. Haag admitted that Harborside was breaking no local laws. Join us in demanding that Obama rein in this out-of-control prosecutor and respect state laws!
Harborside is a model medical cannabis collective, enjoying the strong support of local and state officials. Serving 100,000 patients, founders Steve DeAngelo and David Weddingdress pioneered security, doctor verification, comprehensive wellness and cannabis testing services that are beginning to transform the distribution of cannabis - by putting the patients' needs first. Zealous prosecutor Haag needs to shut them down so that the drug warriors can continue to claim that cannabis has no medical value - by destroying the evidence that Harborside has helped make tens of thousands of people's lives better.
Attorney General Denies Reality of Raids | Attorney General Eric Holder faced tough questions before the House Judiciary Committee at the beginning of June over the crackdown on state medical cannabis programs. Rep. Jerrold Nadler, D-N.Y. pressed Holder on why there have been more than 200 federal raids on state-authorized medical cannabis providers since 2009, given that as a presidential candidate in 2008, Barack Obama had promised that he wouldn't use "Justice Department resources to try to circumvent state laws on this issue." While Holder acknowledged the Justice Department had pledged not to go after anyone acting within state law, he flatly denied that anyone in compliance has been targeted.
Holder claimed that the DOJ is only interested in people who have "come up with ways in which they are taking advantage of these state laws and going beyond that which the states have authorized." He insisted that "the only cases that we have been going after" are "those individuals (and) organizations that are acting out of conformity ... with state laws."
The DEA has conducted at least 200 raids and federal prosecutors have brought at least 60 indictments against medical cannabis providers in states that have authorized their operation. "Either the Attorney General doesn't know what his people are doing, or he's a bald-faced liar," said ASA Executive Director Steph Sherer. "His prosecutors have threatened not just every landlord of a medical cannabis provider they can find but a host of state and local elected officials trying to implement the law."
Patients deserve better than double-speak from our nation's top law enforcement official. That is why we have partnered with the progressive advocacy group Courage Campaign to petition Eric Holder to stop raiding dispensaries in medical cannabis states. >> Sign the petition asking the Attorney General to be a man of his word at HolderStopTheRaids.com! << ASA has produced a video telling the story of Eric Holder's testimony and subsequent raid in Sacramento, and how it impacts patients. The video will help explain to new allies why it matters to everyone that the administration's rhetoric doesn't match reality. Please share the petition with your friends, and help inform Americans about unjust federal enforcement in medical cannabis states. Visit - www.couragecampaign.org/page/s/tell-ag-holder-end-the-raids - and tell everybody! If you haven't signed the Petition asking Holder to be a man of his word and stop the raids of state-permitted cooperatives and collectives, please do so now. If you live in the region, you can call Obama's Bay Area campaign headquarters and ask that he reign in or remove US Attorney Melinda Haag. Call 510 863 9632 to reach the campaign. Remember to be brief and courteous.
Help Protect Federal Medical Marijuana Defendants & Property Owners | US Representative Sam Farr (Dem-CA) has just introduced the "Truth in Trials Act" (HR 6134), legislation that will finally allow medical cannabis defendants a fair trial in federal court. Americans for Safe Access (ASA) is committed to promoting this bill and protecting the rights of patients, cultivators, and providers; but we need your help right now to do it. Can you take a minute to ask your US Representative to co-sponsor and support this bill? HR 6134 allows people facing federal prosecution for medical cannabis-related offenses to introduce evidence showing they were in compliance with their state's medical cannabis laws. It is hard to believe that this is not allowed right now, but federal judges do not allow evidence about state laws in federal court. That leaves federal defendants with little or no defense – even in cases where they obeyed the state law! That is unfair, and if adopted, the "Truth in Trails Act" will change it.
The bill will create an "affirmative defense" for federal medical cannabis defendants. That is crucial for the 100 million Americans who live in the seventeen states and the District of Columbia where medical cannabis is already legal. The bill will also protect law-abiding property owners who rent to medical cannabis tenants. They have recently been targeted for civil asset forfeiture cases by the US Department of Justice and also have no defense under current law. ASA is uniquely poised to take up the battle for the "Truth in Trials Act" in Congress. This bill is about fundamental fairness and the integrity of our courts. We can fight that fight and win, even if it takes a long time to do it. But we need help from people like you to make it happen. Please send a message to your US Representative right now, and then make a special donation to support ASA's federal advocacy work. Thanks in advance for doing your part. For more info contact: Steph Sherer, Executive Director, Americans for Safe Access * 1322 Webster Street, Ste. 402 * Oakland, CA 94612 by phone: 510-251-1856 * -or- email > info@AmericansForSafeAccess.org * -or- visit: www.AmericansForSafeAccess.org
You can take an active part in the movement by following ASA on Facebook, Twitter, and sharing ASA Executive Director Steph Sherer's Huffington Post blog. This summer, they plan to turn up the heat on the Obama administration to stop the raids. Join or donate today to help support nationwide actions to demand respect for state medical cannabis laws. More links: Download Americans for Safe Access v. Eric Holder ; Download Americans for Safe Access v. Drug Enforcement Administration ; Download the reply brief in ASA v. DEA ; Download ASA's Fact Sheet on the "Truth in Trials Act" > safeaccessnow.org/downloads/Truth_In_Trials_Fact_Sheet.pdf; and/or Download a copy of Sam Farr's "Truth in Trials Act" > safeaccessnow.org/downloads/Truth_in_Trials_Act_2012.pdf - and Spread The Word! For more info, or to report and share your activity and otherwise support this action item, contact: Bill Piper; Director, Office of National Affairs - Drug Policy Alliance * by visiting - www.DrugPolicy.org.


Medical Cannabis Community on Red Alert
Under the Obama Administration, Deputy Attorney General James Cole issued a memo reinforcing the intent of the federal government to interfere with state medical cannabis laws, specifically the creation and licensing of dispensing centers. Compromising the legitimacy of dispensing centers will jeopardize access for patients in medical cannabis states across the country. The time has come for great action on our part to show the federal government that our state's right to medical cannabis will not be trumped.
Our community is on red alert. ASA suggests that everyone revisits their emergency response plans, and if you do not have one, now is the time. Sign up for ASA Raid Text Message Alerts by clicking here. If you are a medical cannabis related business, sign up your business for our Raid Response Program. For more information, click here to view >> our press release, and click here to read >> ASA's Blog reaction.
more Medical Marijuana Action Items
Past time to celebrate the progress we have made across the country and our right to safe access to medicine! Our community is under an unprecedented attack by the Obama Administration right now! So this year, Medical Marijuana week is not only a time for celebration, but a time to take action! Americans for Safe Access has identified a weeks worth of actions you can take to ensure safe access in your community and nationwide. Check out their > Medical Marijuana Action Page < Share this page with your friends, and encourage your fellow community members to take action. Print out the > Medical Marijuana Week of Activism Flyer, post, and distribute the flyer for all to participate in the actions listed below.
* Berate Barak: Call the White House and tell Pres. Obama to keep his promise to not use Justice Department resources to undermine state laws, stop putting politics before science, and act immediately to reclassify cannabis as medicine. Click here < for sample script and call in information.
WHITE HOUSE CALL-IN CAMPAIGN AGAINST OBAMA'S WAR ON MEDICAL MARIJUANA
*** Distribute far and wide Flood the White House Hot Line - Tell Obama to stop wasting federal enforcement resources on medical marijuana. Phone 202-456-1111 - and Vent your opinion; if you can't get through, keep calling! Let's make sure that marijuana is the number one thing the President hears about. E-mail address at: www.whitehouse.gov/contact. Also, utilize any & all On-line petitions and Spread the Word:
Everyone across the country should take minute to call Obama's reelection campaign using the following script. His campaign hotline is 312-698-3670. The White House Comment line is 202-456-1111.
President Obama--
I am outraged with your Administration's recent Department of Justice Memo from Deputy Attorney General Cole. You made promises to protect our community, and they have been broken. Denying patients the right to access medication through dispensing centers is an attack on the patient community. Issue a policy that allows states to implement their laws, and protect patients rights to safe access!
Thank you.
If you have not done so already, sign >> ASA's Petition to Obama to end federal interference with state law by << clicking here.
* Rag yer Rep: Contact Congress and urge your representative to co-sponsor -
HR1983, legislation that will reclassify cannabis, end federal interference in state programs, and provide licensed patients and provides a defense in court. Click here < for a sample script and call in information.
* Goad yer Gov: Ask your Governor to sign the DEA Rescheduling Petition. The medical cannabis community is under attack, and we will be heard!
If you live in a medical cannabis state, take one minute to call your state's governor using the following script. To find your governor's phone number >> click here.
Governor--

I am outraged at the Obama Administration's continual disregard for our state's medical cannabis laws. We need your leadership to come out against the Obama Administration's actions, and support the rights of medical cannabis patients! Thank you.

ALASKA
Governor Sean Parnell
Tel: (907) 465-3500

ARIZONA
Governor Jan Brewer
Tel:(602)542-4331

CALIFORNIA
Governor Jerry Brown
Tel:(916)445-2841

COLORADO
Governor John Hickenlooper
Tel:(303)866-2471

DISTRICT OF COLUMBIA
Mayor Vincent Gray
Tel:(202)727-2980

DELAWARE
Governor Jack Markell
Tel:(302)577-3210

HAWAII
Governor Neil Abercrombie
Tel:(808)586-0034

MAINE
Governor Paul LePage
Tel:(207)287-3531

MARYLAND
Governor Marin O'Malley
Tel:(410) 974-3901

MICHIGAN
Governor Rick Snyder
Tel:(517)373-7858

MONTANA
Governor Brian Schweitzer
Tel:(406)444-3111

NEW JERSEY
Governor Chris Christie
Tel:(609)292-6000

NEW MEXICO
Governor Susana Martinez
Tel:(505)827-3000

OREGON
Governor John Kitzhaber
Tel:(503)378-4582

RHODE ISLAND
Governor Lincolin Chafee
Tel:(401)277-2080 ext 227

VERMONT
Governor Peter Shumlin
Tel:(802)828-3333

WASHINGTON
Governor Christine Gregorie
Tel:(360)753-6780
* Make your voice heard at a rally near you! Click here < for a full list of rallies.
Also, constantly Speak up in the media. Write a letter to the editor of your local newspaper, call into a radio or internet talk show, or post comments to stories online. Use ASA's Advocates Training Center to get ready.
And, follow up: Organize or attend a peaceful protest against the federal crackdown in your community on a regular basis. If the President or other official, or Candidate for office is visiting your hometown as part of his re-election campaign, or any campaign in general - consider timing your event to coincide with his visit. Use ASA's Advocates Training Center to learn more about organizing and promoting public events.
Keep an eye on your inbox for more messages about how you can help stop the federal attack on safe access. We have stopped federal escalations before, and with your participation, we can do it again! Read ASA's press release and blog for more information about the federal escalation and Spread the Word!
Thank you for taking action,
Perry Stripling
MERCY - the Medical Cannabis Resource Center
Contact ASA -or- MERCY with your idea, need -or- to get the latest on defense and advocacy options in your state.
Americans for Safe Access (ASA)


P.S. – There is one more thing you can do to help today. Please make a contribution to help support our work to end the federal crackdown. Your one-time or recurring donation will help us put political pressure on the DOJ, mount a proactive media campaign, and fight back in court.
---
Stop all current DOJ, DEA, ONDCP, and IRS attacks against medical cannabis dispensaries in California. | In 1996 California residents voted into law the right to cannabis for medical purposes. The law recognizes what humanity has known for thousands of years, that cannabis has medical benefits. Nearly every major medical association in the U.S. acknowledges this fact, as does the federal government in action, having 4 existing cannabis patients whose treatment is funded by American tax payers. The IRS, DOJ, DEA, and ONDCP are currently attacking providers in California, providers that have paid millions in federal taxes to date, providers that create jobs with benefits for Californians, providers that abide by California State Law. Get out, get out now! Cease all attacks on peaceful, non violent, honest Californians whom pay their taxes and run ethical businesses. Visit - https://wwws.whitehouse.gov/petitions/!/petition/stop-all-current-doj-dea-ondcp-and-irs-attacks-against-medical-cannabis-dispensaries-california/FkSf2Y1w
Obama Administration: End the DEA's attack on CALIFORNIA'S legal Medical Marijuana activities | Why this is Important Millions of CA patients that depend on legal access to Medical Cannabis will be denied access if California's Medical Marijuana Dispensaries are shut down by the DEA, and will be forced back to the "black market". Why People are Signing: "IF we waste law enforcment dollars fighting medical marijuana, we empower the large scale growers. Not a good idea." visit - http://www.change.org/petitions/obama-administration-end-the-deas-attack-on-californias-legal-medical-marijuana-activities?share_id=KLQrBRnZnr&pe=pce
---
Sign The Petition; Help Repeal Marijuana Prohibition via the Severability Clause in the CSA
Petition OVERVIEW: Title 21 of the United States Code (USC), Subdivision I, Part A, Section 801 of the Controlled Substances Act (CSA) has a paragraph entitled "Severability." In this paragraph it states that if any provision of Title 21 of the USC is "...held to be utterly invalid or unenforceable...[it may be] severed from this title..." Full text here, about a third of the way down the page is where you'll find this Severability paragraph: http://www.justice.gov/dea/pubs/csa/801.htm. The adding, deleting, or changing of "...the schedule of a drug or other substance may be initiated by the Drug Enforcement Administration (DEA), the Department of Health and Human Services (HHS), or by petition from any interested person: the manufacturer of a drug, a medical society or association, a pharmacy association, a public interest group concerned with drug abuse, a state or local government agency, or an individual citizen." - http://www.justice.gov/dea/pubs/abuse/1-csa.htm. Rules and procedures for the Attorney General, Eric Holder, and the Secretarty of the Department of Justice to respond can be found here: http://www.justice.gov/dea/pubs/csa/811.htm.
Marijuana having no medicinal value is obviously invalid. Legitimate proof can be found in the cannabinoid patents held by the US Health Dept., the existence of companies such as Cannabis Science Inc. and Medical Marijuana, Inc., online by simply googling "cannabis cancer," and on these pages which I have personally created: http://mmjactionnetwork.com/medinfo.html and http://www.facebook.com/pages/Cannabis-Cancer-Society/141822609205309, among many others. If it were enforceable, we wouldn't lose countless lives and dollars, and have overcrowded prisons, only to have a substantial supply still on the streets after 72 years of prohibition. If it were enforceable, billions of U.S. dollars wouldn't make its way to Mexican and Canadian cartels. The Drug War doesn't prevent drugs from entering our country (or even prison isolation cells, for that matter), the selling or consumption of drugs, the rising crime rates associated with drug trafficking, nor has it ever stopped children from acquiring them. This "war" has continued for over 70 years, and not a single one of its stated objectives have been accomplished.
Yes, Prohibition is unenforceable, and yes, marijuana has many valid medical benefits. If it were once again legal, the money saved would help our communities and effectively lower the crime rates across the board. Since the new director of the Office of National Drug Control Policy, Gil Kerlikowske, is legally obligated to oppose any legalization efforts, I find it futile to ask his assistance in this matter (more info here: http://www.iweeducation.org/article/442/the-drug-czar-is-required-by-law-to-lie.aspx), but I will include ONDCP's email address to the recipients list, anyways. Although the AMA does favor rescheduling to allow for more research, I contest that there is more research on Marijuana than there is on Aspirin, and it's time to remove all sanctions or scheduling on this benign, highly beneficial plant.
I am directing this petition to President Obama, Congress, the ONDCP, the ATF, the Acting Secretary for the Department of Health and Human Services (HHS), and the Directors for each the CDC, FDA, NIH, IHS, CMS, and SAMHSA (and Michelle Leonhart at the DEA if I can find an email address instead of a contact form) to have any or all of them find that all sections of Title 21 pertaining to Marijuana be found invalid and unenforceable, and thereby removed, or severed, from the USC, per the Congressional findings of the CSA. Visit - http://www.change.org/petitions/repeal-marijuana-prohibition-via-the-severability-clause-in-the-csa
---
The DEA Digs In With Same Old Dogma
New Jersey's governor has announced that his state will move ahead with its medical marijuana program despite intimidation attempts by the U.S. Department of Justice. The states get it -- but the Drug Enforcement Administration recently made the outrageous claim that marijuana has no accepted medical use. Let's tell them to put research over ideology and stop telling lies.
Recently, the DEA issued a ludicrously false statement claiming that marijuana "has no accepted medical use in the United States and lacks an acceptable level of safety for use even under medical supervision." Since when is law enforcement qualified to issue medical opinions? What's worse, the DEA's stance makes them an obstacle to sound scientific research. Write to DEA Administrator Michele Leonhart and demand that anti-drug ideology not stand in the way of sound science.
The DEA's statement came in response to a citizen petition to remove marijuana from the list of Schedule I narcotics, the category of drugs associated with the harshest criminal penalties. Confronted with a rational call for change from reformers like you, the DEA chose to issue blatant lies -- ignoring decades of scientific research, doctors' expertise, public opinion and the shifting political tide of the nation. Do they really think anyone is still buying that nonsense? Let's show the DEA that they can no longer get away with that type of dishonesty. Let's demand that the federal government make drug policies based in sanity, not fear and hysteria.
Like you, we're frustrated that the DEA is still peddling absurd scare tactics. But the fact that they're ramping up the hysteria shows us that we are gaining ground. Medical marijuana is already allowed in 16 states and the District of Columbia, and it's likely that in the next election one or more states will vote on making marijuana legal. You're making a difference, and our opponents are digging in. Let's show the DEA that we won't stand for the status quo any longer. Tell Michele Leonhart to stop prioritizing outdated drug war ideology over hard evidence.
Let's show DEA that they can no longer get away with this sort of nonsense. Let's demand that the federal government make drug policies based in sanity, not fear and hysteria.
---
Ask the Obama administration to leave medical marijuana providers acting in compliance with state law alone I just took action on this very important issue. I urge you to take action yourself and spread the word!

To take action on this issue, click on the link below: https://secure2.convio.net/mpp/site/Advocacy?cmd=display&page=UserAction&id=981 If the text above does not appear as a link or it wraps across multiple lines, then copy and paste it into the address area of your browser.

Arthur Livermore
National Director
American Alliance for Medical Cannabis
44500 Tide Avenue
Arch Cape, OR 97102 USA
Phone: 503-436-1882
Email: national.director@letfreedomgrow.com
http://www.letfreedomgrow.com

National Director:
--Arthur Livermore

Medical Advisory Board:
--Nancy Cavanaugh, R.N.

Legal Counsel:
--Leland R. Berger, JD

State Directors:
--Arizona: Michael Mogliotti
--California: Ryan Landers
--Colorado: Jim Brennan
--Georgia: Genevieve Baily
--Idaho: Tony Bender
--Kansas: cheryl riley
--Kentucky: Cher Ford-McCullough
--Michigan: Tom McDonough
--Nebraska: Scott Collin
--New Jersey: Mark Bowman
--New Mexico: Bryan Krumm
--Ohio: Tonya Davis
--Oklahoma: Glenn Smith
--Oregon: Arthur Livermore
--Rhode Island: Ann McCormick
--Utah: Keirsten Jordan
--Washington: John Worthington
--West Virginia: Cindy Wimer
--Wisconsin: Kay Lee


For News, Recipes, and Medical Info Come visit us at http://www.letfreedomgrow.com
---
Researching LE Violations of OMMP Cardholder Privacy
I'm sending this email to a broad range of marijuana activists in Oregon because I am collecting research data on how many people have been adversely effected by Law Enforcement violating OMMP Cardholder rights to privacy. I've attached a flyer for you to please print this out and post wherever OMMP cardholders may see this: clinics, resource centers, glass & pipe shops, hemp clothing stores, etc. Please don't hesitate to call me if you have any questions. Please leave your name and phone number: 541-393-8494
thank you for your time and consideration,
Christine McGarvin, President
Institute for Cannabis Therapeutics
PO Box 4058
Medford, OR 97501
541-393-8494
ARE YOU AN OMMP CARDHOLDER? HAVE YOU BEEN HASSELLED by any member of LAW ENFORCEMENT?
HAVE YOU HAD A "COMPLIANCE CHECK" conducted by Law Enforcement WITHOUT A SEARCH WARRANT?
HAVE YOU SUFFERED ANY HARMS FROM LAW ENFORCMENT VIOLATING YOUR RIGHT TO PRIVACY?
My name is Christine McGarvin and I am collecting data regarding the harms that OMMP cardholders have suffered resulting from law enforcement officers who have used the OMMP database and list of names to conduct warrantless searches, in violation of your 4th Amendment Right to Privacy. If any policeman, sheriff, or state trooper has contacted you for no reason other than to "inspect" your garden, home, automobile or other personal property for violations of the Oregon Medical Marijuana Law – then I would like to speak with you about your experience.
Please call me at: 541-393-8494 and leave your name and phone number so I may call you back to discuss what has happened to you. I am the President of the Institute for Cannabis Therapeutics and we conduct research, and provide education and patient advocacy. I am very interested in supporting all OMMP cardholder rights to privacy.
---
Help End the International War on Medical Cannabis (Marijuana)
In days, a group of powerful world leaders will ask the UN to end the war on drugs and move towards regulation. But politicians say that the public will not support alternative drug policies. Let's give this unique opportunity massive public support and get urgent action. Follow this link below -
>> Click here <<
- and tell everyone you know about it. Then everyone you don't know ... yet! In days, we could finally see the beginning of the end of the 'war on drugs'. This expensive war has completely failed to curb the plague of drug addiction, while costing countless lives, devastating communities, and funneling trillions of dollars into violent organized crime networks.
Experts all agree that the most sensible policy is to regulate, but politicians are afraid to touch the issue. In days, a global commission including former heads of state and foreign policy chiefs of the UN, EU, US, Brazil, Mexico and more will break the taboo and publicly call for new approaches including decriminalization and regulation of drugs. This could be a once-in-a-generation tipping-point moment -- if enough of us call for an end to this madness. Politicians say they understand that the war on drugs has failed, but claim the public isn't ready for an alternative. Let's show them we not only accept a sane and humane policy -- we demand it. Click below to sign the petition and share with everyone --if we reach 1 million voices, it will be personally delivered to world leaders by the global commission -
>> Click here <<
- and Act Now! to End Medical Cannabis Prohibition around the World by Stopping the War on (Some of the People doing Some of the) Drugs. For 50 years current drug policies have failed everyone, everywhere but public debate is stuck in the mud of fear and misinformation. Everyone, even the UN Office on Drugs and Crime which is responsible for enforcing this approach agrees -- deploying militaries and police to burn drug farms, hunting down traffickers, and imprisoning dealers and addicts - is an expensive mistake. And with massive human cost -- from Afghanistan, to Mexico, to the USA the illegal drug trade is destroying countries around the world, while addiction, overdose deaths, and HIV/AIDS infections continue to rise. Meanwhile, countries with less-harsh enforcement -- like Switzerland, Portugal, the Netherlands, and Australia -- have not seen the explosion in drug use that proponents of the drug war have darkly predicted. Instead, they have seen significant reductions in drug-related crime, addiction and deaths, and are able to focus squarely on dismantling criminal empires.
Powerful lobbies still stand in the way of change, including military, law enforcement, and prison departments whose budgets are at stake. And politicians fear that voters will throw them out of office if they support alternative approaches, as they will appear weak on law and order. Many former drug Ministers and Heads of State have come out in favour of reform since leaving office, and polls show that citizens across the world know the current approach is a catastrophe. Momentum is gathering towards new improved policies, particularly in regions that are ravaged by the drug trade. If we can create a worldwide outcry in the next few days to support the bold calls of the Global Commission on Drug Policy, we can overpower the stale excuses for the status quo. Our voices hold the key to change -- Sign the petition and spread the word, visit -
>> Click here <<
- and Spread The Word! We have a chance to enter the closing chapter of this brutal 'war' that has destroyed millions of lives. Global public opinion will determine if this catastrophic policy is stopped or if politicians shy away from reform. Let's rally urgently to push our hesitating leaders from doubt and fear, over the edge, and into reason.
Support the Avaaz community! We're entirely funded by donations and receive no money from governments or corporations. Our dedicated team ensures even the smallest contributions go a long way -- donate here.
Avaaz.org is an 8-million-person global campaign network that works to ensure that the views and values of the world's people shape global decision-making. ("Avaaz" means "voice" or "song" in many languages.) Avaaz members live in every nation of the world; our team is spread across 13 countries on 4 continents and operates in 14 languages. Learn about some of Avaaz's biggest campaigns Facebook or Twitter.
To contact Avaaz, write to us at www.avaaz.org/en/contact or call us at +1-888-922-8229 (US).
With hope and determination,
Alice, Laura, Ricken, Maria Paz, Shibayan and the whole Avaaz team
SOURCES:
Reports that show the war on drugs has failed: http://idpc.net/publications/failure-regime-selected-publications
Reports that show alternative approaches of decriminalisation and regulation are working: http://idpc.net/publications/alternative-strategies-selected-publications
General report on drug law reform in practice: http://www.tni.org/report/legislative-innovation-drug-policy
The Global Comission on Drug Policy that will call on the UN to end the war on drugs http://www.globalcommissionondrugs.org/Documents.aspx
Drug War by the Numbers http://www.drugpolicy.org/facts/drug-war-numbers
Final Report of the Latin American Comission on Drugs and Democracy http://www.drogasedemocracia.org/English/Destaques.asp?IdRegistro=8
---
Medical Marijuana Programs Under Attack - Act Now
Have you ever been in so much pain that you couldn't fall asleep? That's what Joel White's life was like every day for twenty years. Joel was diagnosed with multiple sclerosis 22 years ago. His doctors gave him a variety of medications with risky side-effects to help him cope, but a few years ago the medications stopped working and the intolerable pain returned. Exhausted, frustrated and unable to find relief, Joel finally decided to try marijuana. It worked. It eased the pain, and he could finally get some sleep.
But now, the federal government is threatening to take away the medicine that Joel and others like him need. Ask U.S. Attorney General Eric Holder to stop attacking medical marijuana patients like Joel. Click > here < now!
Two years ago, the Obama administration promised not to waste federal resources interfering with state medical marijuana laws. But in recent months they've broken that promise, raiding licensed medical marijuana dispensaries and sending threatening letters to state officials.
This isn't just a war on drugs – it's a war on people. It's a war on patients like Joel, and on families forced to watch their loved ones suffer because the federal government won't let them use the medicine that works for them. Write the Attorney General and urge him to keep the administration's promise not to mess with state medical marijuana programs. Click > here < now!
This is a blatantly political act of intimidation designed to stop the growing legitimacy of medical marijuana – even if it means depriving people with cancer, multiple sclerosis and other debilitating conditions of the relief they need. Don't let anti-marijuana hysteria keep patients in pain. Click > Write the Attorney General today! <!

Please Help Medical marijuana patients across the country
Despite the Obama Administration's promise to respect state laws, lawyers in the federal government are now threatening to arrest and prosecute people who are legally licensed to grow medical marijuana under state law. These ideologues are trying to block sensible regulation - and they've already succeeded in Washington State.
We must stop them from erasing all the progress we've made and from leaving patients out in the cold. Write U.S. Attorney General Eric Holder today to demand that the federal government keep its promise to respect state medical marijuana laws. Click here to write Attorney General Holder.
Back in 2009, the Obama Administration said they wouldn't use "justice department resources to circumvent state laws" on medical marijuana. They've kept their promise for the past two years, even issuing a memo that made this hands-off approach official policy. But now, federal government lawyers are intimidating states with new medical marijuana programs in an attempt to end these programs before they even get started. It's already happened in Washington State, where the governor vetoed a promising medical marijuana bill. And if these threats continue, they could jeopardize our efforts in every state where medical marijuana legislation is on the table.
These lawyers are playing politics with the lives of patients who need medical marijuana to cope with debilitating pain and nausea. Take action now and ask the Attorney General to keep the Administration's promise to leave state medical marijuana programs alone. Take action now!
To put a stop to these scare tactics, we don't need any laws changed - we just need the Attorney General to tell the handful of people sending the threats to stop. Write Attorney General Holder today and ask him to keep his word by respecting patients' needs. Send a letter now!
Then please spread the word - everything we've worked so hard to achieve is at risk! Thank you again for your help.
Sincerely,
Ethan Nadelmann
Executive Director
Drug Policy Alliance
www.DrugPolicy.org.


---
Just Say NO to Fear and Loathing, Rally for Patients' Rights!
At ASA they are fighting hard for patients' rights, and this year they're taking a whole new approach, calling it ASA 3.0. They've been holding stakeholders' meetings across the nation, and they designed this approach based on what you – local activists and patients – want and need. They've developed a plan for improving safe access across the nation, but they need your help to make it happen. Can you commit just $1 a day to ASA's important work? When you give to ASA, you are giving back to yourself because they build our strategies based on your needs.
They know you want to see change on the federal level, so they have been working diligently on the Hill. And, they got results: Three new bills were introduced in the House of Representatives that would protect patients and providers. Ask your representative to sign on as a sponsor to these bills. It only takes a minute to make the call, and the impact you make is much more powerful than even the best-paying lobbyists. The federal legislation is just the beginning. You asked for help with local and state legislation, so they created a Medical Cannabis Think Tank and Policy Shop. While state medical cannabis laws vary tremendously, the needs of patients remain consistent across the nation. Many regulations look good on paper, but their impact can be detrimental to the patients they seek to help. ASA's Think Tank and Policy Shop provides local activists the support they need to analyze pending legislation and lobby for the best law possible.
You asked for support in developing your grassroots community, so they created the Online Training Center.  If we are going to keep the safe access we have now and build on it, we will need fight at every level of the political spectrum. With over 4 ½  hours of video content and over 400 pages of instruction manuals and worksheets, the Online Training Center gives patients and patient advocates the tools they need to accomplish their goals. Of course, state law provides little protection from the federal government. That's why they're vamping up the response to federal interference. They're taking ASA's proven raid response trainings across the nation and have released their new and improved Raid Response Center web-page to better prepare for interference across the country. (If you haven't already, be sure you're signed up for their Raid Alert Text Messages.)
Since federal interference is rooted in cannabis' listing as a Schedule I drug, they continue to fight to remove cannabis from that list. This time, they're taking the issue to the courts. ASA, as part of the Coalition to Reschedule Cannabis, recently filed a lawsuit for the DEA's unreasonable delay in responding to a rescheduling petition they submitted in 2002. Yes, it has been nine years, and the DEA has neglected to respond. Not only should this lawsuit force the DEA to respond to the petition, but it will provide the opportunity for all of us to highlight the disconnect between the federal government's policies and science. We're excited about ASA 3.0, and want to Spread the Words! So, tell everybody you know, then everybody ou don't know ... yet. And remember, For just $1 a day, you can move ASA forward and keep their valuable Tools and Resources functioning. That's less than a cup of coffee – and that cup of coffee isn't going to fight for your rights. Commit to the movement. Commit $1 a day to ASA. See the results.
On The Web: ASA's Mission
ASA Forums
ASA Blog
Take Action
ASA's Online Store
"Gear up" for medical cannabis activism with ASA's new T-shirts, hats, stickers, bags and more! All proceeds go to ASA advocacy
---
Patients vs. Federal Agents
Tell Attorney General Holder: "Stop federal raids of medical marijuana dispensaries" by >>> Signing the petition <<< now!
28 raids in 24 hours. That's the unfortunate reality for medical marijuana patients in Montana and California. Federal agents shutdown 26 dispensaries across Montana and 2 in the medical marijuana sanctuary city of West Hollywood, California this month in their latest attack on patients and legitimate businesses. The DEA isn't even supposed to be conducting these raids in the first place. In 2009, Attorney General Eric Holder issued a memo ordering an end to federal raids of medical marijuana dispensaries. Yet, despite his memo, federal agents have continued these operations sporadically for years, without regard for patients', states' or business' rights.
Attorney General Eric Holder clearly doesn't have control of his own cavalry. This assault on patients rights has to stop now. Sign our letter telling Attorney General Holder to enforce his memo and prohibit federal raids on medical marijuana dispensaries.
Click here to sign the letter: http://action.firedoglake.com/page/s/fedraids
But is Holder being dishonest and hypocritical? Or does he simply lack strong leadership among US Attorneys General? A memo issued on February 1st by US Attorney Melinda Haag (who, ironically, represents Northern California) directly contradicts Holder's edict. She declares that ANYONE engaging in the buying or selling of marijuana, regardless of their protection under state laws, will be punished by the federal government.
That doesn't just mean dispensaries and the patients who rely on them, but goes as far as to include landlords, financiers and property owners as well. It's a full-court press designed to intimidate supporters of reform and ostracize patients seeking their prescribed medications. This attitude puts lives in jeopardy and undermines our democratic institutions by foiling state attempts to provide solutions for their own people. We need to put an end to the federal harassment of medical marijuana patients now.
Tell Attorney General Holder to enforce his own memo banning federal raids of medical marijuana dispensaries and take a stand for patients rights.
Click here to sign the letter: http://action.firedoglake.com/page/s/fedraids
This kind of official hypocrisy at the expense of our most vulnerable citizens is a disgrace to the notion of basic human rights everywhere. Thank you for standing up for a patients' basic rights to treatment. Please help Just Say Now in supporting marijuana legalization.
Thanks for all you do.
Brian Sonenstein
Just Say Now.com
---
Protest The Oregon Medical Board (OMB)
It is darkly comical that governmental bodies at every level in this country cry out against

bullying and violence in our culture because in this country, that many citizens here mistake as free and just, ALL governmental bodies bully us on a daily basis. Every day our governmental bodies perpetrate and condone violence against us and the rest of the world. This is just one story about the State of Oregon and the Oregon Medical Board (OMB) and how they are disregarding our civil rights. It describes in detail the level of abuse and bullying the OMB and Assistant Attorney General Warren Foote are willing to go to destroy people and physicians in this state, especially in regards to medical cannabis. We encourage any physicians or others that have been abused by the OMB and AAG Warren Foote to come forward and share your story even if it's anonymous. Very interested in any incriminating evidence or questionable behavior regarding the OMB in general or its individual members, including the AAG. We can certainly understand why you might want to withhold your name, so You can make contact anonymously via this blog > http://drdovervsoregonmedicalboard.com/ < here.
Please send complaints and letters of concern to the OMB, State Attorney General John Kroger and Governor Kitzhaber. Please see info on how to so, links and sample postcards > here. If you have any complaints against physicians, in particular regarding medical cannabis, please make contact thru the blog. If you don't complain nothing will change except for the worse. It is time to take the battle to them. Nothing changes until you stand up and fight and demand change!
---
About this page ...
This is our page our Action Items. Our goal is to bring about change and establish safeguards for the future. The objective is the empowerment of the people through their votes and general activism. It's our strategy to get the people involved in this and all issues.

Tired of all this hassle? Make a change, take action. End the War! Advocacy and Activism. Legislation; Candidates and Initiatives.

Action Items

Help educate your circle of support about OMMA and the beneficial properties of marijuana and cannabis in general. Help with the implementation of the OMMP.

For legal info - State laws, rules, statues, legal decisions, etc. - click > here <.

--- How can I help implement OMMA? ---

As an Individual …
As a Patient - remember YOU represent the cause; Don't flaunt your medical marijuana usage. While you should feel free to talk openly about the therapeutic benefits of cannabis for yourself - and proudly display your banners, which give you an opportunity to educate - you should also be considerate and always discrete in obtaining and consuming your medicine. Medicating should be personal and you should handle it as you would any other medicine. This especially includes educating family and friends, most notably children. Situations where people may mistakenly consume (ie- unmarked brownies) or otherwise be affected by some aspect (ie- second-hand smoke) must be expected and proactively managed.

As a Patient/Caregiver - tell everyone your anecdotal experience (what happen to your own body, or that of someone you cared for, in your own words) when medical marijuana was utilized as opposed to other drugs. Help educate your circle of support about OMMA and the medical properties of marijuana and in general.

As a Concerned Citizen - Educate yourself fully and ACT. Research, network, follow up and learn as much as you can so you can effectively share the information with others that think they are opposed. Stay in the loop and be aware of legislative, organizational or business activities that may effect yourself and/or those you care about. Constantly write to legislators, media, businesses and organizations and let them know the good news.
Organized efforts; joining us -or- forming your own (individual -or- group effort) other Organizations to consider … > see list.
Join a local group of patients and caregivers. By keeping in the loop, you'll be apprised of the latest developments in the field and alert you when a vote is scheduled and the need is crucial for a letter to your state or federal elected officials. You'll be informed of state and regional events where you can meet other advocates and help shape reform efforts.

Members and associates are needed to carry out these efforts:
Speaking before public interest and community groups.
Postering and passing out flyers.
Staffing information tables at public events and concerts.
Letter-writing campaigns and phone trees.
Producing benefit concerts - including musicians, nightclub managers, owners, booking agents and technical workers.
Donating money, goods or services, e.g. photocopying, printing and design work.
Launching a particular project for which you need the help of other volunteers and/or an organizations authorization to act in its name.
The contacts listed on the MERCY Orgz list are a few of the activists and groups dedicated to the implementation of OMMA and welcome inquiries from those with questions or issues. They provide one or more of the following services: Doctor Referrals and Patient Networks; either a caregiver (how to grow) or related Organization formed to help patients get their medicine. They may have Doctor referrals or help on filling out forms as well as contact with current Patients. Caveat emptor! Each has it's own rules and regulations, please study & research thoroughly before committing resources.
Action Alert: Post-Trial and Prison Support Needed
Help Kevin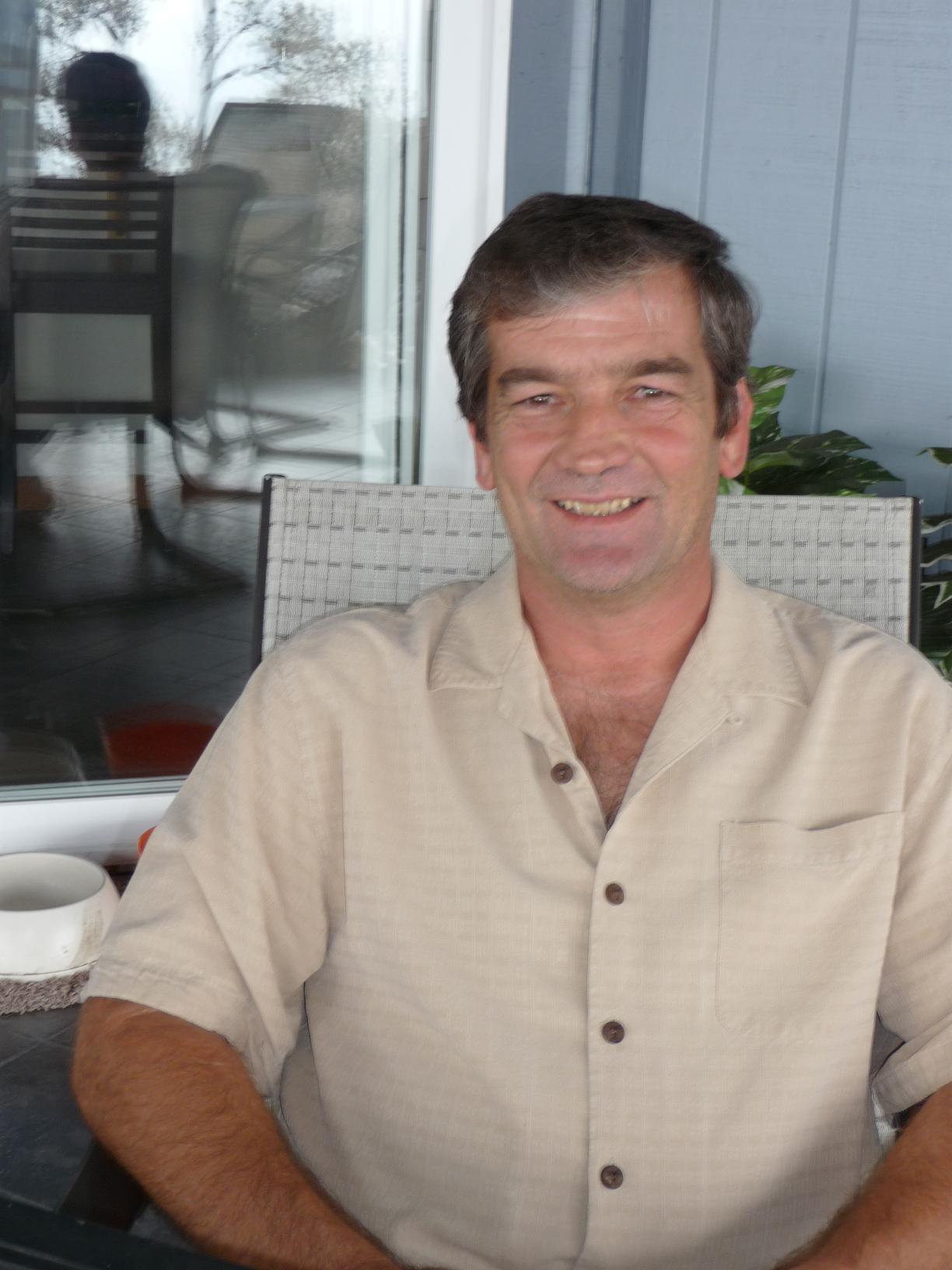 Hello, we are friends of Kevin here at the Mercy Center.
Kevin is -
A Medical Cannabis Patient - everyone knows to qualify in any state for MMJ, you must either be dying, or very sick and in a lot of pain.
Also, a CareGiver - To be a CareGiver you first must care about your fellow man or woman.
Also, a Grower - to be a grower you must have some knowledge to grow so the patients your helping will have some relief from all their conditions and ailments.
The Mercy Center is patients helping patients. Today Kevin needs your help. All of your help. All of us that use cannabis as our medicine know the risk that we take each day of our lives. This is no joke! People all over are being robbed every day for the cannabis they grow for patients. Or the cannabis they have for their own use. This is very, very serious. We all take the utmost care in who comes and goes to our homes when patient medicine is involved. We do lots of time consuming things to make sure the medicine is all right - just about all the Patients, CareGivers and Growers I know have been robbed at one time or another. We need the laws to protect us cannabis patients, as well as those who CHOOSE to help the sick and dying of our society. Kevin was put into a bad situation: he had been robbed for his medicine as well as those he was helping 2 or 3 times - now the man was back again to rob - Kevin did the best he could - sometimes things just don't turn out the way you would have hoped. That's definitely the case this time. Kevin Metcalfes case in HI has gone from bad to worse as they throw the book, kitchen sink, and anything else they can think of at him. The jury reached a manslaughter verdict and he is awaiting sentencing facing multiple 20-year charges.
Kevin needs everyone's help in his appeal and other legal matters. Help This Armed Citizen - could be you ... visit his website > HelpFreeKevin.net < and tell everybody you know. Then everybody you don't know. Yet!
And if you or someone you know who, like Kevin, has been robbed for their medical cannabis and would like to see some laws changed for the protection of patients who use cannabis leave your comments here > here
Please tell all you know about Friends of Kevin, who knows, someday it might be you who needs the help and us cannabis patients are people too. We all need to stick together and support each other. So please keep checking on this website for updates to Kevin's trial. We'll also keep you abreast of all the support we're aware of be it from the cannabis community, just concerned citizens. So show your support for this man who just wanted to help others that were sick like him and used cannabis for their medicine. Thanks for all you have done Kevin, for those who couldn't help themselves.
Yours, truly,
The Folks at MERCY - the Medical Cannabis Resource Center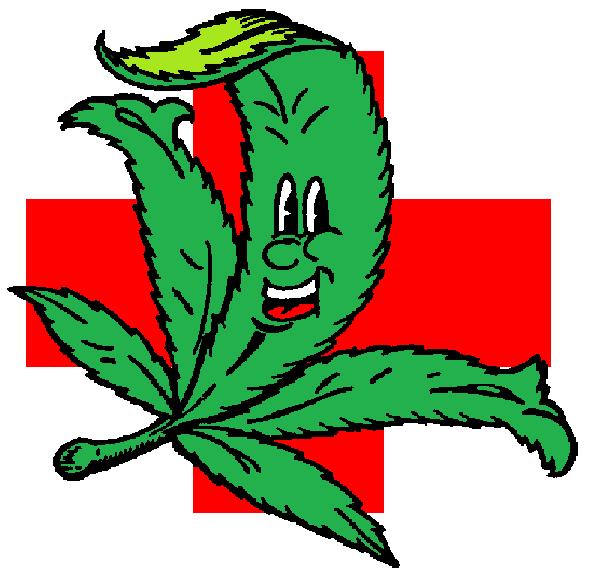 Next 420! will be Time to Take Steps
Taking steps to End Cannabis Prohibition, Willamette Valley NORML and MERCY – the Medical Cannabis Resource Center are organizing "joint" Rallys at the steps of the Capital Building, Salem, Oregon every year on 4/20 at 4:20 to Raise Awareness about The War and what people can do about it. For more information, click > here
A Smokin' Idea - the GlassWare Partys
Attention patients who use "glass" pipes for medical cannabis delivery devices. The last GlassWare Party is happened Sat., Jan. 28th at the Mercy Center from High Noon to 4:20pm. SORRY, but this is a cardholders only event. Click here for details.
MERCY Poster Party!
Make posters for special events of the cause in general, such as the Global Marijuana Marches. Sat., April 23 and 30, High noon in Salem. Click here for details.
JOIN the Global Cannabis Liberation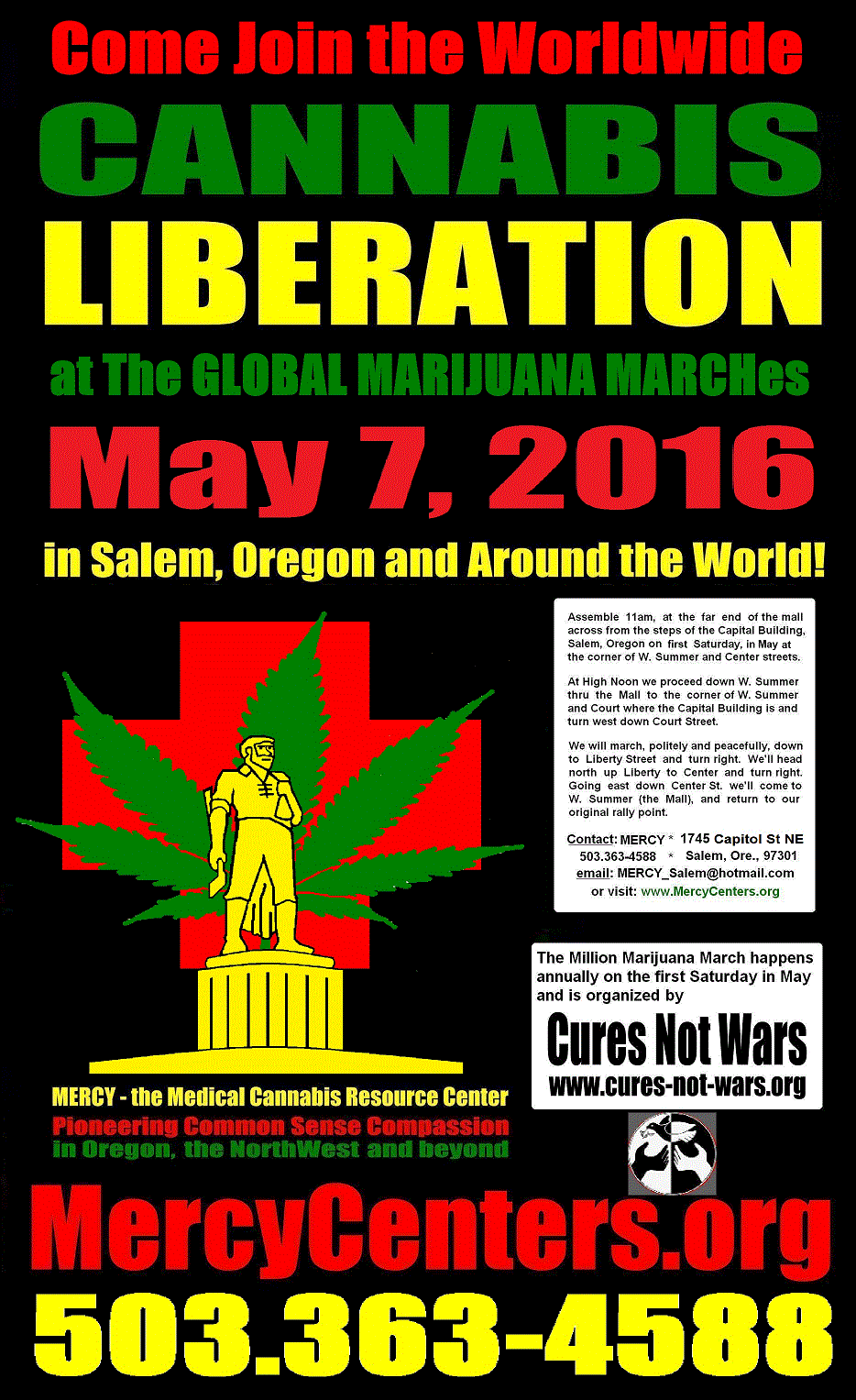 at the Million Marijuana Marches
May 5, 2012

Last year, thy were in Salem, High Noon at the Capital Mall
In Eugene, 2PM at the Federal Building
In Bend, Sometime at Someplace
In Portland, Sometime at Pioneer Square
and Around the World!