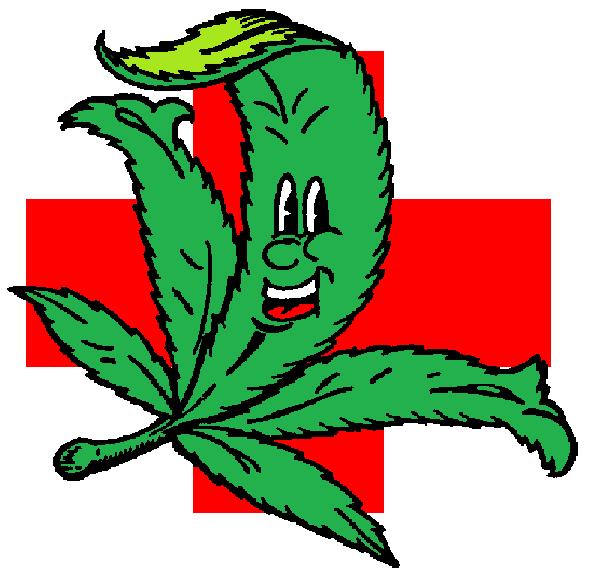 the Medical Cannabis Resource (MERCY) Center Current Events page


We are MERCY - the Medical Cannabis Resource Center | This page tells about what's happening. The Calendar of Events pages are a Public Service provided by MERCY - the Medical Cannabis Resource Center - and is maintained by our volunteer staff.  Contact Us to inquire about, add or maintain an item.

this Page:
Events ...
... Current
... Ongoing
; like
MERCY-TV
the NotePad, our Bulletin Board

FeedBack for us.
this Site:
Areas of MERCY; a Map to our Site
Events
This is the Current Events page for our Organization. Here you can learn more about MERCYs activtites, Post a Note, Send a Message>, and let us know about yours.
View current listed events below. Others? Let us know! The State-wide Calendar of Events for Oregon is a Public Service provided by MERCY - the Medical Cannabis Resource Center - and is maintained by our volunteer staff. Got info? Post it on the Bulletin Board. Or e-Mail us.
--- Current Events ---
Rally for OMMP April 20th, Thu., 2pm at the Capital Steps Salem, Oregon
Calling on all citizens, patients, growers, processors, dispensaries, wholesalers, clinics, activists, business owners, organizations, friends, family & neighbors to join us for a demonstration at the State Capital. OHA, OLCC, our Legislative body, big money lobbyists & even players in our own industry have systematically turned their backs on Patients & Growers & are DESTROYING our medical marijuana program.
Tell EVERYONE you know- if medical marijuana has touched your life or your loved ones life in any way- please TAKE A STAND before it's too late. Please remember the PATIENTS......Rec nor any of these businesses would exist if it weren't for the Patients!!!
Car pool, bring signs, bring your family, friends, employee's, co-workers, patients, & neighbors. Own a business? Close up shop & bring your crew- its times we all TAKE A STAND & FIGHT FOR THE PATIENTS!!!!
* Getting to the Capitol > 900 Court Street NE, Salem, Oregon 97301 * Hours: Monday-Friday: 8:00-5:30 ~ Saturday: Closed ~ Sunday: Closed * Visitor Services Phone: 503-986-1388 * For more information on How to get to the Capitol, including things like Where to Park. visit: www.oregonlegislature.gov/citizen_engagement/Pages/Visit-the-Capitol.aspx - see also >> www.oregonlegislature.gov/CapitolOffices
Contact Your Reps
Time to Act! Communicate with your representatives at all levels about the cannabis issues; (1) It is safe, effective medicine and people should have access to it WITHOUT having to pay Protection; (2) Hemp is a viable, green alternative and society should have the option;
(3) Liberty and Justice, Fair and Equal treatment under the Law; we won't survive as a nation if we continue a system where rich people possess and deal "marijuana" with impugnity while poor people face death dealing raids and decades long sentences for meager quantitys.
Ongoing Events
*  every Friday * 7:00pm to 7:30pm * Friday Nite Live Call-In TV Show organized by MERCY-TV at CCTV in Salem, at Capital Community Television,  575 Trade St SE, Salem, Oregon, 97301 – Weekly Filming and Show.  View previous Shows Usually (!) every Friday, excepting holidays, etc. * When happening, we start setting up at 6:30PM * call:  503.363-4588  or visit - mercycenters.org/tv/  - for more.
Call or come on down! You can see MERCY-TV Live every Friday at 7pm, on Cable Channel 23, again at 11pm and throughout the week, as well as on You-Tube. This is a great opportunity for folks to talk about their event, action and legislative items to folks in the Salem metro area and beyond. Come to the station and be on the show or in the studio audience. Or just call  503-588-6444 between 7 – 7:30 PM and let everybody know that way.
* (first) Saturday (in) May, this year is May 6th, 2017 * Marches for Global Cannabis Liberation * Also known as the Million Marijuana Marches, this Action is happening in Salem, Eugene, Portland - Oregon and hundreds of cities around the World.  Check your local listings.  Salem plan:  MERCY will assemble for this event, starting at 11am, at the far end of the mall across from the steps of the Capital Building, Salem, Oregon on first Saturday in May, annually and March/Rally at High Noon.  Officially, the intersection of Summer and Center streets.  At High Noon (sharp!) we March, Visit - mercycenters.org/events/MMM.html   - for map and more. 
Post a Note, Send Us a Message
Bulletin Board Entry
Enter questions, comments and link info in the NotePad. If you leave info about an Entry, it will be updated as soon as we can (and following approval). To request further maintenance, use the FeedBack form.
Bulletin Board (NotePad) entries
<!AFTER> Saturday, October 7 at 04:52 PM:
patient
from corvallis or wrote:
"need new grower chill and easy with my grower I do help with cash and marching lobbied last april I'm In a wheelchair it gets attention I don't mind if for right cause I'm desperate as my grower had to go all rec per laws I loyal ans easy to work with "
Monday, August 28 at 10:25 PM:
Amelia Jackson from USA wrote:
" This logical social affair ensures that offering the contemplations and thoughts will empower and secure the theme "Exploring the possibilities in Ophthalmic Surgery". Ophthalmic Surgery is the most recent inclining innovation in many fields particularly in ventures like therapeutic, medical fields, associations, organizations and so on. The present time completely taken off with numerous new computerization innovations. In such case healing centers and different businesses are very profited by the utilization of Ophthalmic surgery. There is a constantly extending drive to upgrade surgical patient outcomes. The field of ocular treatment & care is growing rapidly and its development is making tremendous impacts in medical sciences and pharmaceuticals. The importance and significance can be gauged by the fact that it has made huge advancements over the course of time and is continuing to influence various sectors. "
Wednesday, August 23 at 03:25 AM:
Lila P Program Director from Allied Academies 40 Bloomsbury Way Lower Ground Floor London, United Kingdom WC1A 2SE wrote:
" Kindly add this conference to upcoming calendar of events in your Website Name: 18th International Conference on Ocular Pharmacology & Eye Care 2017 Date: December 4-5, 2017 URL: http://ocularpharmacology.al liedacademies.com/ Conference Venue: Holiday Inn Rome Aurelia , Via Aurelia Km 8,400, 00165 Rome, Italy About the conference Ocular Pharmacology & Eye Care 2017 Scientific Committee will be honored to welcome you to participate at 18th International conference on Ocular Pharmacology & Eye Care 2017 (CME + CPD accredited) to be held during December 4-5- 2017 at Rome, Italy. 18th International conference on Ocular Pharmacology & Eye Care 2017 (CME+CPD accredited) will advance the most dynamic and latest concerns in the field of Pediatric Ophthalmology. The Congress will highlight the discussion around the theme "Exploring the view of Ocular Pharmacology & Eye Care, Therapeutics and Drug delivery" by offering the best and propelled advances in the field with present and potential researchers, make a sprinkle with new medication improvements to enlighten their research and findings at ocular Pharmacology and Eye Care 2017. The highlights of the conference include Ocular Surface Pharmacology, Immunology and Ocular Infection, Retinal Pharmacology, Retinal disorders, Ocular Diagnosis and Ophthalmic Imaging, Ocular Diseases, Pharmacology of Ocular Therapeutics, OCT Angiography and many more. Homepage: Ocular Pharmacology Conferences | Eye Care Conferences | Upcoming Ophthalmology Conferences Email: ocularpharmacology2017@redif fmail.com "
Friday, August 18 at 04:17 AM:
mark daniel from conference series ltd wrote:
" Content: Euro Virology meet 2018 will be organized by conference series. This scientific event is consisting of structured scientific sessions which cover all the aspects of Viral diseases and virus research. For an outstanding global event, we are looking forward for constant support and encouragement of eminent personalities across the world. The conference will bring together an exciting balance of industry and academia, so that delegates have the unique opportunity to network with colleagues from different sectors and discuss new research in the field of virology including discussions. Virologists, Microbiologists, Academicians, Research Scholars, Professors, Medical Students, Practitioners, Clinical Researchers, Business Entrepreneurs, Software Developing Companies, Medical Devices Companies, Biomedical Companies, Biotechnology Companies, Data Management Companies and Other Healthcare Professionals with an interest in Virology. "
Friday, August 18 at 02:05 AM:
Eva Johnson Programme coordinator from United Kingdom wrote:
"submit my event in our website so that we can prompt our event. To whom it may concern Greetings from Renal Care 2018!! We courteously invite you to participate in the upcoming "17th International Conference on Nephrology & Urology" (Renal Care 2018) during March 12-13, 2018, which will be held in London, UK. Speaker/Delegate and Exhibitor slots are available. For more information, please go through the following website link: http://renal.conferenceserie s.com/ Renal Care 2018 comprises of Keynote presentations, plenary talks, poster competition, Young Researcher forum, Workshops, Exhibitions and B2B meetings. Please let us know your acceptance to participate in this esteemed event. We anticipate your valuable presence at the conference. Be the part of this important meeting. Awaiting your response Yours Sincerely, Eva Johnson Program Director Renal Care 2018 Kemp House, 152 City Road, London EC1V 2NX, UK, Toll Free: +1-800-014-8923 Office: +1 702-508-5200 Ext: 8042 Email: renalcare@nephroconferences. com "
Sunday, August 13 at 08:35 AM:
paul from ct wrote:
"Looking for 420 friendly older people over 60 "
Friday, August 4 at 01:12 AM:
Rachel McKenzie from San Francisco, USA wrote:
" Exploring Emerging Markets in Psychology, Psychiatry & Psychotherapy Global Psychology Conference Series Conference Series has been instrumental in conducting international Psychology meetings for four years, and very excited to expand Europe, America and Asia Pacific continents. Previous meetings were held in major cities like Barcelona: Spain, Chicago: USA, Kuala Lumpur, Malaysia, with success the meetings again scheduled in USA continent: Psychology Meeting to be held during October 19-20, 2017 at San Francisco, California, USA. An estimated 26.2% of Americans ages 18 and older or about one in four adults suffer from a diagnosable mental disorder. When applied to the 2004 U.S. Census residential population estimate for ages 18 and older, figure translates to 57.7 million people. $100,000,000,000 estimated economic cost of untreated mental illness in the U.S. 70 – 90% of individuals with mental illness saw improvement in their symptoms and quality of life after taking part in some form of treatment. 800,000 estimated number of people globally who die by suicide each year. 350,000,000 number of people worldwide who are affected by depression. The costs of depression treatment paid by Medicare increased from $0.52 billion in 1997 to $2.25 billion in 2007. 10% children and adolescents have mental and emotional disorders which disrupt their day-to-day lives. 60% adults didn't receive mental health treatment in 2012. 6,100,000 number of individuals in the U.S. who suffer from some form of bipolar disorder. About one in 10 Americans aged 12 and over takes antidepressant medication. In 2008, 13.4% of adults in the United States received treatment for a mental health problem. About us: ConferenceSeries.com hosts 3000+ Global Events that includes over 1000+ International Conferences, 1000+ Symposiums and 1000+Workshops and preconference workshops on diverse Medical, Pharmaceutical, Clinical, Engineering, Science, Technology, Business and Management fields. Over 25 Million visitors flock to our websites to observe the attest developments in these fields. Program Coordinator | Psychology 2017 Rachel McKenzie conferenceseries.com Kemp House, 152 City Road, London EC1V 2NX T: 702 508 5200 Ext 8057 http://psychology.conference series.com/ E-mail: psychology@psychiatryconfere nces.com "
Monday, July 31 at 09:57 PM:
Dave Batista from Dubai, UAE wrote:
" Regarding posting a new event "
Monday, July 31 at 04:09 AM:
Kohana Mori from US wrote:
" ConferenceSeries Ltd invites all the participants from all over the world to attend "world Conference on Haematology and Medical Oncology" during May28- 29, 2018 in Osaka, Japan. The conference will be organized around the theme "An Eye towards "Haematology and Oncology" "
Wednesday, July 26 at 02:56 AM:
Paul Witter from One Commerce Center-1201 Orange St. #600, Wilmington Zip 19899, Delaware, USA Tel: +1 650 889 4686, Ext: 6059, internalmedicine@annualcongress.net wrote:
" Internal Medicine Conferences | Internal Medicine Meetings | Internal Medicine 2018 | Medical Conferences | Dubai | Asia Pacific | Europe | USA Conferenceseries LLC is overwhelmed to announce the commencement of Internal Medicine Conference. International Conference on Internal Medicine Venue:- Dubai, UAE, April 23-24, 2018 International Conference on Internal Medicine will be held at Dubai during April 23-24, 2018, focusing the theme "Revealing Advancements in Internal Medicine and Health Care". This conference could be an excellent platform that brings along novel and worldwide blend of monster and medium Internists, driving colleges and Institutions making the gathering a perfect stage to share mastery, encourage coordinated efforts over the world and reveal advancements in Internal Medicines. Internal Medicine Conference welcomes the Internists, Physicians, and other health professionals from various backgrounds like Cardiology, Diabetes and Endocrinology, Gastroenterology, Geriatrics, Hematology, Immunology, Nephrology, Osteology, Pathology, Pulmonology, Rheumatology, Acute and Emergency Medicines. Conference also desires Industrial Professionals, Research Scholars and Student delegates to be a part of it. Internal Medicine 2018 are organized by Conferenceseries LLC along with its subsidiary Conference Series LLC which is comprised of 3000+ Global Events with over 600+ Conferences, 1200+ Symposiums and 1200+Workshops on diverse Medical, Pharmaceutical, Clinical, Engineering, Science, Technology, Business and Management field is organizing conferences all over the globe. Internal Medicine 2018 will provide an excellent opportunity for the budding scientists and young researchers through its special initiatives like Young Researcher Forum, Poster Presentation and E- poster and Live Streaming, B2B and Scientific Meetings. For more details visit our website: http://annualmeeting.confere nceseries.com/internalmedici ne/ Conference mainly emphasizes on:- General Internal Medicine Internal Medicine and Primary Care Internal Medicine Subspecialties Vaccines and Immunization Cardiovascular Diseases Gastroenterology Infectious Diseases Oncology Geriatrics Diagnosis Rheumatology Nephrology Contact us at: Paul Witter internalmedicine@annualcongr ess.net Address:- One Commerce Center-1201 Orange St. #600, Wilmington Zip 19899, Delaware, USA Tel: +1 650 889 4686, Ext: 6059 "
Sunday, July 9 at 11:55 PM:
Mariah Lawrence from London wrote:
" Emerging Interventions in Trauma, Orthopaedics and RheumatologY 10th International Conference on Orthopedic, Trauma and Rheumatology during March 08-09, 2018 at London, UK. Pulsus is the publisher of peer reviewed scientific, technical, and medical journals and magazines. Since establishment 1984, has been instrumental in healthcare and medical dissemination. Pulsus is proud to announce International Conference on Orthopedics and Rheumatology. The global Rheumatology market for Rheumatoid Arthritis (RA) is a chronic, progressive and currently incurable autoimmune disease that primarily affects joints. RA is characterized by synovial inflammation and gradual bone erosion over many years, and disease progression results in stiffness and pain, especially in the hands and feet, which hinders patient mobility. Without treatment, the disease leads to joint destruction and disability. The research is being done in the development of IL-6 inhibitors, JAK inhibitors, BTK inhibitors. Orthopedic 2018 comes with a motive of "Advancement of the Innovative Drugs". Orthopedic 2018 is a place for sharing the knowledge by the different presentations like oral, poster. It is an open platform for all the Surgeons, Physicians, Researchers, Scholars, and Students & Exhibitors to put forth their ideas in the field of Rheumatology. "We believe Orthopedics is poised for developing latest advancements and techniques -omics healthcare techniques will grow virtually inelastic as an indispensable spend. We've observed enormous growth in the areas of Orthopedic and Rheumatology from last one decade and remain interested in this type of emerging markets" says Dr Srinubabu Gedela, CEO of OMICS International. Everyone interested in the future of emerging -omics healthcare techniques majorly in Orthopedics & Rheumatology are encouraged to attend. Connect with our social network pages to get regular industry updates. About Pulsus: Pulsus is a publisher of scientific, technical, and medical journals. Pulsus established in 1984, headquartered in London, UK and with its offices in Ontario, Canada and Hyderabad, India. Pulsus acquired Andrew John Publishing and openaccessjournas.com to expand publishing and conducting global medical meetings under cmesociety.com banner. Endorsed by medical societies, Pulsus Group is an ardent supporter of international medical research, and publishes 50+ journals in association with 20+ International medical and scientific societies. Program Coordinator Mariah Lawrence Orthopedics 2018 www.cmesociety.com + 44-203-769-1765 E-mail: orthopedics@pulsusmeetings.o rg Pulsus expanded with the support from scientific societies and open its arm to conduct global medical and healthcare meetings. With immense please and support, Pulsus is proud to announce 10th International Conference on Orthopedic, Trauma and Rheumatology. Orthopedics-2018 Conference highlights the theme "Emerging Interventions in Orthopedics". Orthopedics 2018 is an event intended to provide an exclusive platform for new researchers, scholars, rheumatologists, orthopedicians, physicians, students and educators to present and discuss the most recent innovations, trends, and concerns, practical trials faced and the solutions adopted in the concerned field. The two days of educational program will include keynote presentations, oral presentations, and poster presenters on the advanced techniques as well as papers in the field of arthritis, trauma, orthopedic surgery, lupus, fractures, fibromyalgia, bone tumors, arthroplasty, osteoporosis, osteoarthritis, modern rheumatology, Vasculitis, bursitis, tendinitis, septic arthritis, scleroderma, spondylitis, osteomyelitis, juvenile idiopathic arthritis, myositis and modern rheumatology. For further details please visit: http://orthopedic- rheumatology.cmesociety.com/ "
Will go here.