The building hosting MERCYs Center is on the market to be sold.

Our last official availability will be the end of August.

After 8/31/2006 we will be open as we can. The place could sell tomorrow or not for some time. We have to be prepared to move - which also makes the place presentable for showing - in either case.

We can use it til then, just can't promise or really schedule to be there.

It is doubtful the new owner will let us stay, much less as is, but we'll keep praying. Interested in a good-sized, multi-partitioned building on a high-traffic street in a prime location in Salem? contact -> Robby

When the center becomes unavailable we'll have to meet someplace public to assist non-cardholders get with the program as well as some place to privately exchange patient resources. Places such as parking lots and state parks - like in the bad old days.

To satisfy all the needs MERCYs Center used to fuilfill, we need Places -

- to generally Meet. Public, non-medicating, non-resource-exchanging. From Meet-Ups to Town Halls.

- to Exchange. With facilities for cardholders to be out of public view.

- to Medicate. Sufficient environmental, health and safety (fire) control - as well as legal (OMMP protocol) - to allow smoking, vaporizing, etc.

- to Event. Space and/or ability to make Noise, plus Other - restrooms, wheelchair access, etc.

- Exchange/Event. Large area with enclosed areas to accomidate both Card-holders and Non.

- to Post. Bulletin Boards, Posters.

- to Literature. Places to drop/p-u Newsletters, Flyers, etc.

Location Information; Directions and Contact info for Salem Meetings

> Location: Rough House Furniture store on Fairgrounds Rd. see below for directions. <

> Contact:

Salem MERCY Events Coordinator at: 503-363-4588 -or- email to: MERCY_Salem@hotmail.com for more information.

for example:

What: > MERCY Public meetings; an Opportunity for Salem area medical cannabis proponents to network.

When: > Generally held Last Thursday of the Month, except when conflicts with major holiday < * (usually) 7pm - 9pm. Purpose: to give OMMP (Oregon Medical Marijuana Program) proponents a place & time to gather, network and act. Click here to see latest meeting agenda and details. For other meeting and event info, see the MERCY Calendar and our index to others.(!)
+ Plus !

Salem area proponents can more readily access legislators and can be instrumental in lobbying efforts.
Salem is the sometimes location of DHS sponsored meetings on the OMMP. Salem Public Meetings can be used to organize and present issues at these meetings.
---
Salem area Meetings and Events are held at Roughhouse Furnishings, 1675 Fairgrounds Rd., Salem, Oregon, 97303.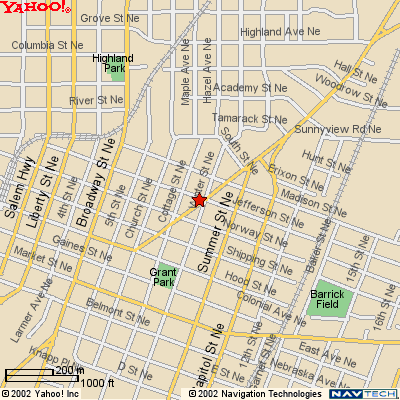 Directions

If you are coming from Portland way ...

1. get on I-5 SOUTH towards SALEM

2. Take the PORTLAND RD NE exit towards AMPHITHEATRE/FAIRGROUNDS/NORTH SALEM, exit #258

3. Turn Right on PORTLAND RD NE towards CITY CENTER/FAIRGROUNDS-AMPHITHEATRE

4. Continue on FAIRGROUNDS RD NE/PORTLAND RD NE

5. Continue on FAIRGROUNDS RD NE

Now, you can

Go to the EVENTz index, Back to the Calendar, or back to Top.

| Home | About | Contact | Donate | GuestBook | Action | Library | OMMA | Biz | Links | News | Legislation | Events | Calendar | Orgz | MERCY-TV | The MERCY Gift Shop >>


You are visitor # 11525! (since 1/10/2004) Thanx for stopping by. Tell your friends. Tell your enemies! This page ( /PubMeetSAL.htm ) was last modified on: Sunday, 26-Nov-2006 14:13:19 PST