In what has to be an all-time example of the pork-barrel boondoggle that the Pot War is - and what it fully costs regular citizens, eighteen agencies took part in raiding Medical Cannabis Resource Centers across southern Oregon, again. Further, it's a demonstration of the process that LEO put us thru (a) get the Legislative and Levy items they want, to (b) distract folks from their anti-people budget games and to (c) be another suckling on the Drug War teat in general. In Medford, Southern Oregon NORML (SOCCC) was raided, The Green Compass and Puffin Stuff were raided, The Compass (affiliated with The Green Compass) in Gold Hill, OR, and The Greener Side in Eugene also were hit by LEO. A Eugene area activist reported "Just went to the Greener Side. The door is locked, one cameraman and reporter from KVAL who were not interested in interviews, except for the cops. They were filming through the front door. The officer who came out and said he couldn't say anything for four hours, because there were several of these going on and things might change by then. He was from the Interagency Narcotics Task Force." This is because the media where probably called there by the police before the raid so they would be able to tape the cops dragging the activists before the camera in chains, an officer on each side for the max effect. Sometimes they'll shake them too, shouting "Stop Resisting", to add to the theatre.
They must have jammed in the doorway like the Three Stooges as Drug Warriors from Jackson County District Attorney's Office, Oregon State Police, Oregon Department of Justice, Jackson County Sheriff's Office, Jackson County Community Justice, Rogue Area Drug Enforcement team (RADE), Central Oregon Drug Enforcement team (CODE), Ashland Police Department, Central Point Police Department, Eagle Point Police Department, Grants Pass Department of Public Safety, Medford Police Department, Phoenix Police Department, Talent Police Department, US Homeland Security Investigations, Federal Bureau of Investigations, Drug Enforcement Administration, and the US Marshal's Service --- 70 officers in all, stormed in on 4 citizen-groups totaling a dozen harmless folks. One can only wonder how many cartel gardens and gangs such a force could have taken out.
It is believed charges are all local, no federal charges. The charges in the official press release were 22 counts each (Lori and Lee at SO NORML) for delivery within 1000 feet of a school. We need to support these good people who were - and still are! - just trying to help patients.
Please dress appropriately and leave everything in the car; no medicine, pipes, weapons, contraband, etc. There are plans to organize fundraisers in Eugene, as will Medford. Ways to Help Out with Patient Networking, and Also, stay tuned for set up of Defense Fund where folks can make a contribution and the like.
Also, a possibility is the Consumers Division which gave me a list of #s for various grievousness.  As patients  those of us who are who are reading this, maybe we should be complaining that our problem is with the fact that these raids are taking away our source of medicine.  This number gets you started . . .  (503) 378-4400 . . . So lets launch as many complaints as possible against the LEOs involved in these raids as the ones taking the medicine we need from us.

News / Links

News Report, Raid on the Duckworths - Visit - www.oregonlive.com/health/index.ssf/2013/05/another_oregon_medical_marijua.html

Protests follow arrests; Raids at medical marijuana distributors lead to heated debate --

by Chris Conrad, Mail Tribune

Drug cops raided four Jackson County marijuana dispensaries Thursday, making four felony arrests and leaving behind a crowd of angry medical marijuana advocates and patients. The sweep included three medical marijuana businesses in Medford and one in Gold Hill, Medford police Chief Tim George said. "This was the product of a two-year investigation in which we developed information that illegal marijuana sales were occurring at these storefronts," George said. Visit - http://www.mailtribune.com/apps/pbcs.dll/article?AID=/20130524/NEWS/305240332

Local Marijuana Dispensary Raided

EUGENE, Ore. — A local marijuana dispensary is back open after a narcotics raid Thursday afternoon. The team of local law enforcement agencies says it seized pounds of marijuana that was ready for distribution, as well as evidence of money laundering. But customers of the dispensary say it's hard for them to believe the business owners were doing anything illegal. An open sign hung in the window of The Greener Side Friday morning, less than a day after an interagency narcotics team raided the dispensary. "I can see some circumstances where the business wouldn't be up and running today, but you know there might be a circumstance where they could be," said Sgt. Carrie Carver, Lane County Sheriff's Office. Both Chelsea Hopkins and Jill Tanner were taken to the Lane County Jail, but neither sit behind bars anymore. "One was pre-trial release and one was a capacity based release," Carver said. For people who frequent the dispensary, this raid was a surprise because they say the women are compassionate about their patients. "People that are doing things for profit don't help those that can't afford it that just doesn't go together," said Eugene resident Katherine Hayden. Visit - http://www.kezi.com/local-marijuana-dispensary-raided/
---
Marijuana raid suspects released - Two women are to appear in court at a later date; a rally held outside the jail protests the police action
Two women spent just a few hours behind bars after local authorities arrested them Thursday while raiding a Eugene medical marijuana resource center. Chelsea Nicole Hopkins, 25, and Jill Marie Tanner, 32, were released from the Lane County Jail on Thursday night without being required to post bail. The pair face felony charges of marijuana delivery in connection with their work at The Greener Side at 1601 Oak St. Visit - http://www.registerguard.com/rg/news/local/29918122-75/marijuana-greener-medical-hopkins-state.html.csp
---
Suspects in medical marijuana raid released from jail

- by Jack Moran, The Register-Guard

Two women arrested Thursday when local authorities raided a Eugene medical marijuana resource center were released from the Lane County Jail several hours later without being required to post bail. Chelsea Nicole Hopkins, 25, and Jill Marie Tanner, 32, face felony charges of delivering marijuana in connection with their work at The Greener Side at 1601 Oak St. State pretrial services officials ordered Tanner's release, while Hopkins was freed from jail for "capacity based" reasons, according to jail records. Hopkins and Tanner are expected to appear in Lane County Circuit Court at a later date. Their attorney, Brian Michaels of Eugene, said Thursday that he believes police "jumped the gun" in busting The Greener Side. Visit - http://www.registerguard.com/rg/news/local/29918122-75/marijuana-hopkins-medical-county-greener.html.csp

Drug task farce raids several local marijuana operations

An area drug task force has raided several local marijuana operations, including a new business in Gold Hill that was featured in a May 20 story in the Mail Tribune. According to a release from the Medford Area Drug and Gang Enforcement task force, police officers served eight state search warrants in Southern Oregon "to investigate three separate marijuana drug trafficking organizations."

The release said local, county, state and federal law enforcement agencies participated in the raids. The release also said that three organizations involved are alleged to have sold marijuana from store fronts located in Jackson County. Among the sites raided was a Gold Hill business operated by Medford resident Mike Schanno, who described it in an earlier story as the region's first medical marijuana wellness center. Schanno also operates The Green Compass, a medical marijuana business off Medford's McAndrews Road.

Schanno said the Gold Hill site offers medical marijuana for patients with state-issued medical marijuana cards, along with classes on growing marijuana and services such as massages using cannabis-infused oils. A press conference is planned for 3:30 p.m. today at the Medford Police Department, where additional information will be released. Visit - www.mailtribune.com/apps/pbcs.dll/article?AID=/20130523/NEWS07/305230348
---
Officers raid marijuana clinics in Eugene, Medford
EUGENE, Ore. - Officers led two women led out of a Eugene medical marijuana dispensary in handcuffs on Thursday after a search the same day as law enforcement in Medford executed search warrants on 3 similar organizations there. Sgt. Erik Fisher with Oregon State Police said the raids were "separate but related." He declined to elaborate.
Fisher said the local Interagency Narcotics Enforcement Team executed a search warrant at The Greener Side, 1601 Oak Street, as part of an investigation into unlawful delivery of marijuana. Fisher told KVAL News it's against the law to sell marijuana for a profit. Investigators think The Greener Side was profiting from marijuana, Fisher said.
He said two women were in custody and that officers were looking for a man. The DEA confirmed that their agency was working with local law enforcement in Medford. KTVL-TV reports law enforcement there executed 8 search warrants on three marijuana organizations there. Visit - http://www.kval.com/news/local/DEA-confirms-Medford-marijuana-raids-unaware-of-Eugene-action-208732041.html
---
A team of drug detectives seizes marijuana while serving a search warrant at a medical-pot "resource center" near downtown Eugene.
Two people were arrested in connection with the investigation that led detectives to The Greener Side at 1601 Oak St., state police Sgt. Erik Fisher said. The suspects are identified as Jill Marie Tanner, 32, and Chelsea Nicole Hopkins, 25. They are being held in the Lane County Jail on charges of delivering marijuana.
Fisher said Tanner and Hopkins are accused of selling pot at the resource center. "It's a business," Fisher said. "It's kind of hard to argue that they're not selling it." Visit - http://www.registerguard.com/rg/news/local/29915653-75/marijuana-medical-state-county-fisher.html.csp
---
911 Dispatcher Tells Woman About To Be Sexually Assaulted There Are No Cops To Help Her Due To Budget Cuts - She Should Have Told Them It Was a Pot-Head Instead
JOSEPHINE COUNTY, Ore. (CBS Seattle)* - An Oregon woman was told by a 911 dispatcher that authorities wouldn't be able be able to help her as her ex-boyfriend broke into her place because of budget cuts. Oregon Public Radio reports that an unidentified woman called 911 during a weekend in August 2012 while Michael Bellah was breaking into her place. Her call was forwarded to Oregon State Police because of lay-offs at the Josephine County Sheriff's Office only allows the department to be open Monday through Friday.
"Uh, I don't have anybody to send out there," the 911 dispatcher told the woman. "You know, obviously, if he comes inside the residence and assaults you, can you ask him to go away? Do you know if he's intoxicated or anything?" Visit - http://seattle.cbslocal.com/2013/05/23/911-dispatcher-tells-woman-about-to-be-sexually-assaulted-there-are-no-cops-to-help-her-due-to-budget-cuts/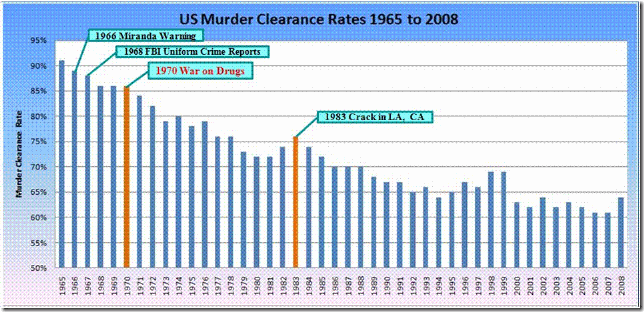 Sad and interesting that it's  a day after the election results with the unfortunate outcome in Lane County of more money to the criminal (in)justice system. For months Lane County jail has been releasing violent offenders due to budget cuts. Evidently funding the LINT to go after MMJ is more of a priority. What a distorted concept of Public Safety. Now they got their budget to open more jail space, and who's going to fill it? MMJ dispensary operators. All around the state we are seeing what the enforcers really want, and it's sick.. etc...
Anyone been hearing these radio ads: Visit - www.oregonafscme.com/docs/NoPrisonClosure.mp3
"In response to the potential of prison closures and other issues surrounding the Department of Corrections budget, Oregon AFSCME is also airing a one-week radio blitz next week (May 20-24) urging lawmakers to properly fund public safety budgets. Those ads will run heavily in the Ontario, Pendleton and Hermiston markets, home of the large state prisons, as well as in the Portland/Salem radio market." Visit - www.oregonafscme.com/?zone=/unionactive/view_page.cfm&pageaDlerts
These raids (and other enforcement efforts that have been stepped up all around the state in the last few weeks) are also job-preservation techniques. The radio ad (fighting to prevent a 40 million budget cut in public safety budgets - for the sake of comparison, the CITY of Beaverton had 37 million in education cuts) basically claims that while there are many difficult budget decisions to be made, keeping public safety budgets funded is an "easy decision" and the only "responsible" decision and links the reductions solely to prisoners getting "get out of jail free cards".
Another activist writes "I believe here in the South end where the bonds at least in Curry County failed, because they didn't want to fund a law enforcement.  Due to the lousy and anti people stance they take.  Some think that these agencies in Jackson are grabbing all the overtime they can because this is where the real money for the cops adds up... so it is get it while they can mode. Amanda Marshall and the DOJ have had these places in their crosshairs for months and it is a travesty that good people have to go down being servants to the sick and dieing.  Their are no coincidences here only planned executed by the realities of what The People want."
For those interested -
- OR spends $30,000/ year per inmate (2011)
- OR spends less than $10K per student and spending runs almost 10% less than the nat'l avg (2011)
---
Budget discussion in OR, State Budget Town Hall
Please join me, Representatives Phil Barnhart, Peter Buckley, Paul Holvey, John Lively, and Senators Lee Beyer and Chris Edwards for a town hall on Oregon's budget. Share your thoughts on the budget and get your questions answered. Click here for a Map to the LCC Downtown Campus
Tuesday, May 28
6:00 to 8:00 pm
Lane Community College
Downtown Campus
Room 112-114
101 West 10th Avenue

THIS event should be flooded with as many activists, patients, etc as possible to point out the ridiculous wasteful spending to attack a voter-approved program while we struggle to figure out how to fund the rest of our budget needs .... there are a lot of reps in that room and a lot of the public coming to talk about their concerns - THEY need to hear why we are falling short and where our priorities are.
---
Oregon Medical Marijuana Raids a Bigger Priority than Stopping Rapes?
While many of us are gearing up for our Memorial Holiday weekend filled with fun, friends and family, I can't help but think about my friend Lori Duckworth and an Oregon woman who's cries for help on a 911 call might as well have fallen on deaf ears. Lori won't be enjoying her holiday weekend as she sits in a jail cell because she has provided medicine to Oregon medical marijuana patients that can legally possess up to 24 ounces of medical cannabis. I only hope that the woman that suffered a horrible attack because no law enforcement officer could come to her aid is doing well and has recuperated as much as possible from such a harrowing ordeal. While these two matters may seem unrelated, I think that they are completely intertwined and they help demonstrate the society we currently live in and provide us with a picture of where we are headed if we don't better prioritize our resources. Lori, her husband Lee, and several other Oregonians were subjected to frightening paramilitary raids on Thursday. They were handcuffed, their property ransacked and they were thrown in cages for providing medicine to patients. Their alleged crime is that they recouped too much reimbursement for the medical cannabis they provided. Under Oregon law, growers are allowed to be reimbursed for supplies and utilities, but not labor. Visit - http://nationalcannabiscoalition.com/2013/05/oregon-medical-marijuana-raids-a-bigger-priority-than-stopping-rapes/
---
Reduce drug sentences to save money on prisons, Oregon prosecutors urge
Oregon district attorneys Tuesday urged the state to reduce penalties for marijuana offenses, and presumptive prison sentences for other drug crimes as a way to reduce spending on prison beds while safeguarding sentences for violent and repeat property crime offenders. Harney County District Attorney Timothy Colahan, president of the Oregon District Attorneys Association, stood with district attorneys from Multnomah, Washington, Clackamas and Yamhill counties at the Clackamas County District Attorney's office to call for a new approach. Visit - http://www.oregonlive.com/politics/index.ssf/2013/05/reduce_drug_sentences_to_save.html
---
CONTACTs:
Southern Oregon Cannabis Community Center | 332 W. 6th St., Medford OR 97501 * (541) 779-1448 * Fax (541) 779-1665 * www.so-norml.org
the Green Compass | 1709 E Mcandrews Rd, Medford, OR 97504 * 541-690-1990 * visit - http://www.merchantcircle.com/business/The.Green.Compass.541-690-1990
Puffin Stuff – OMMP Services | 1040 Crater Lake Ave #A Medford, Oregon 97504 * (541) 499-0489 * visit - https://www.facebook.com/pages/Puffin-Stuff/123395441070281?v=info
The Greener Side | located in downtown Eugene Oregon at 1601 B Oak St (Inside the Oak Building) * visit - keepeugenegreen.org
back to [ Top of Page ]